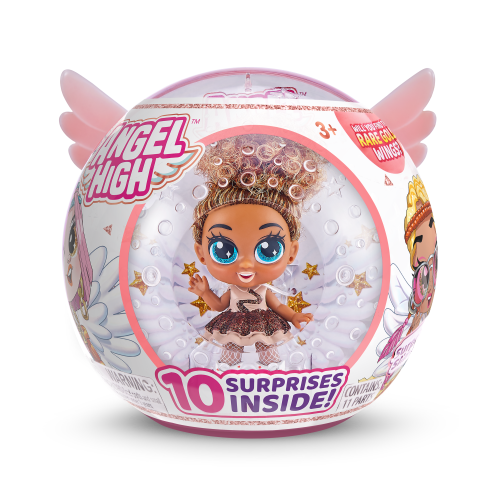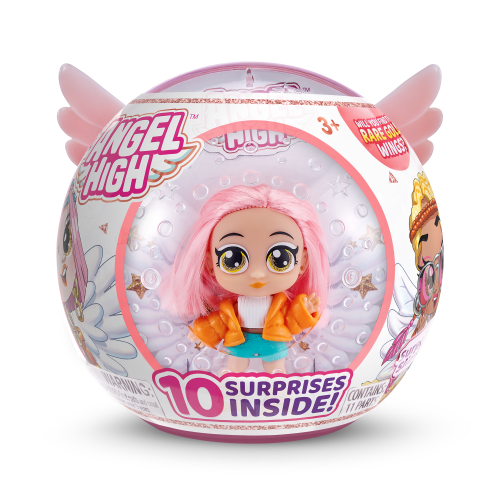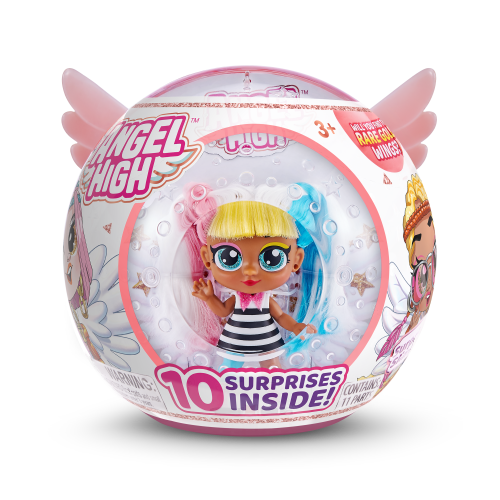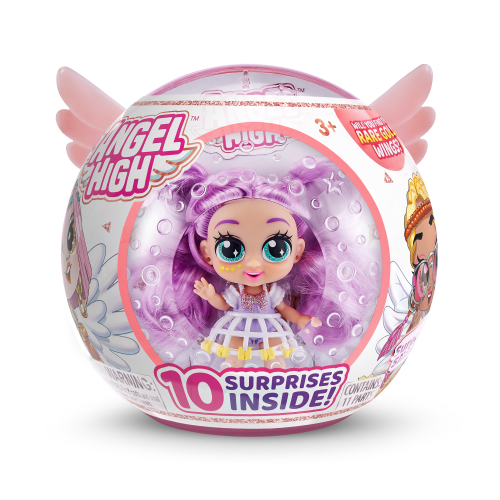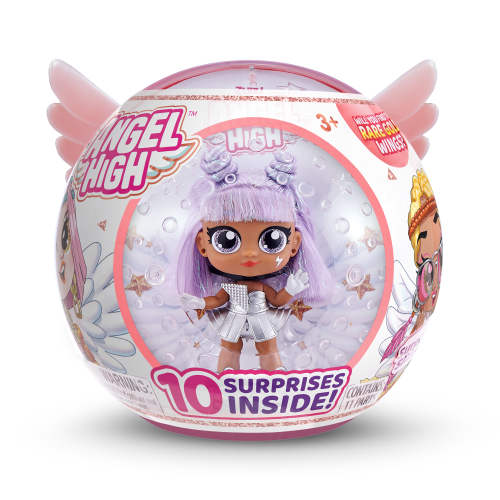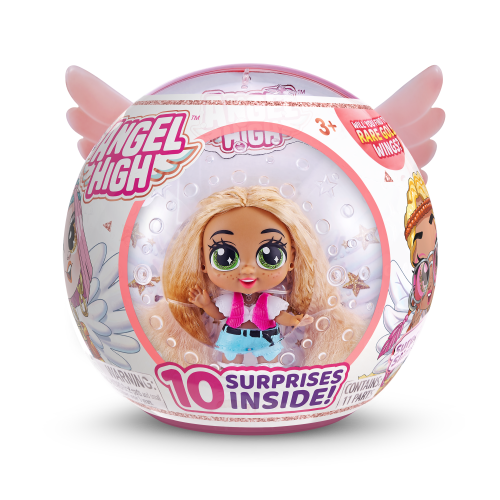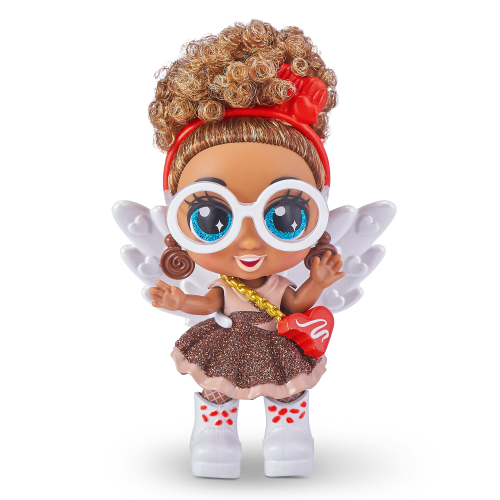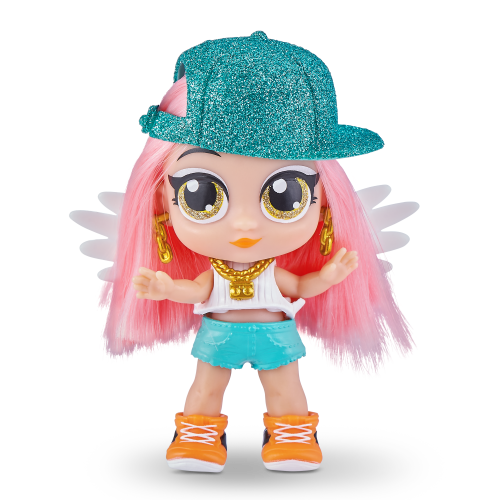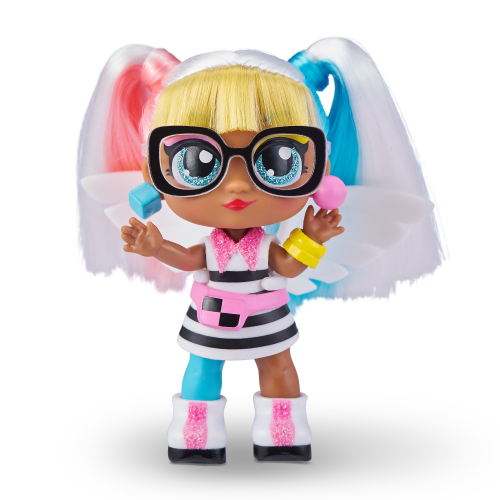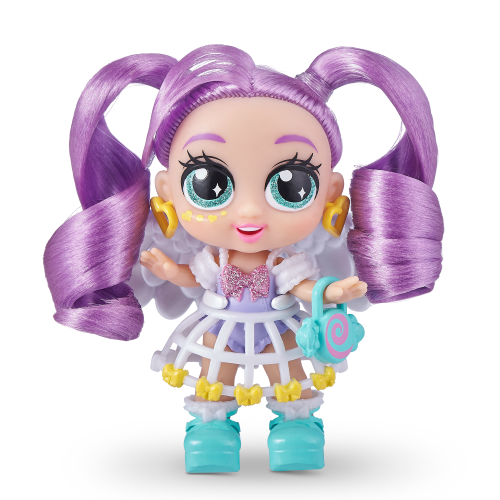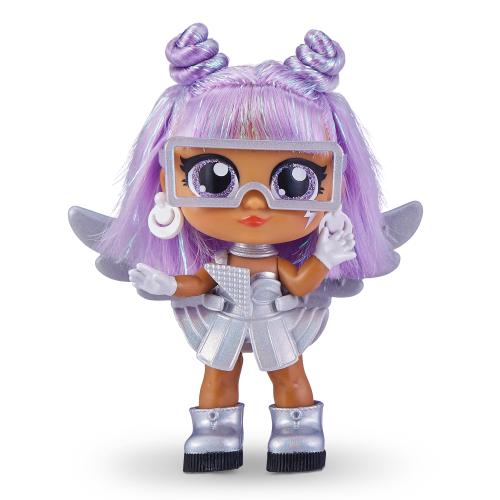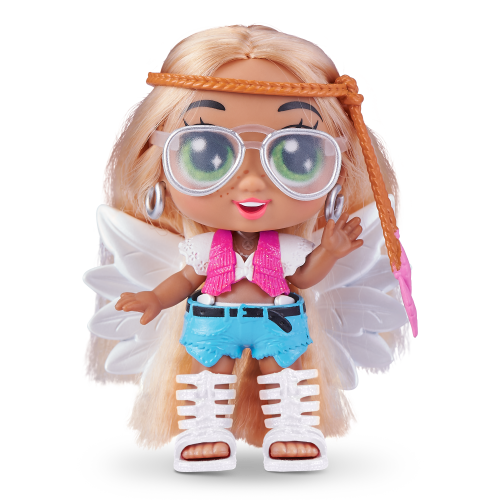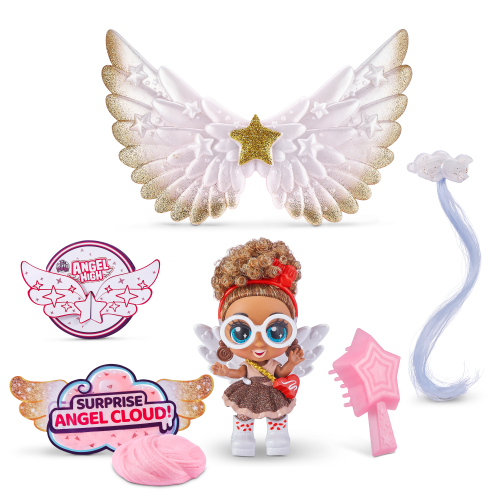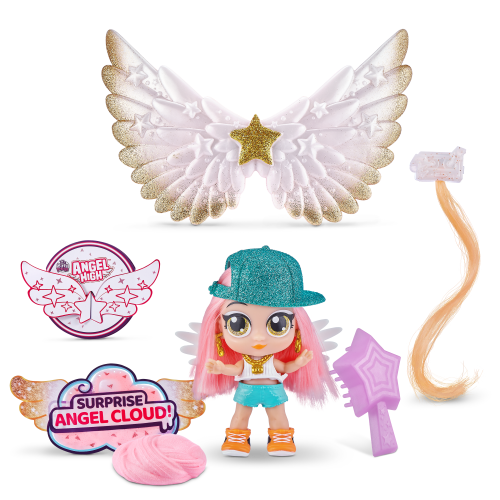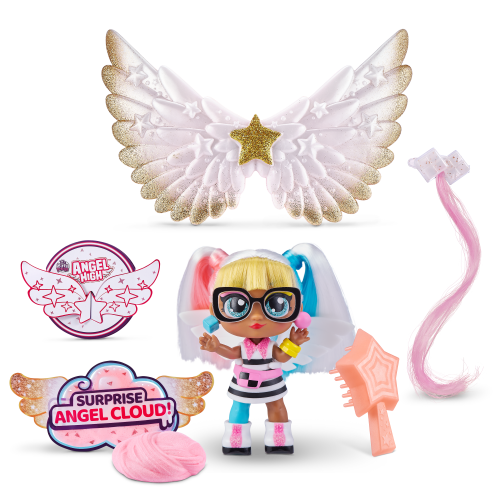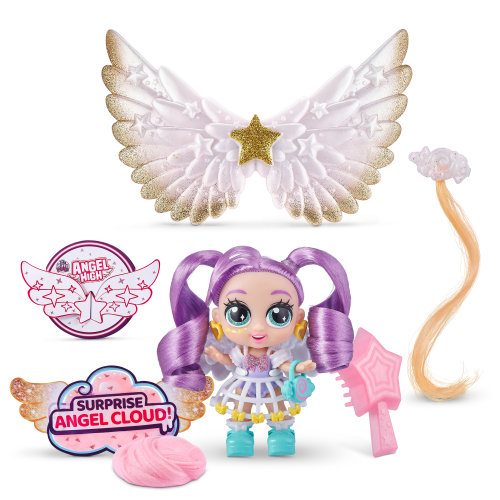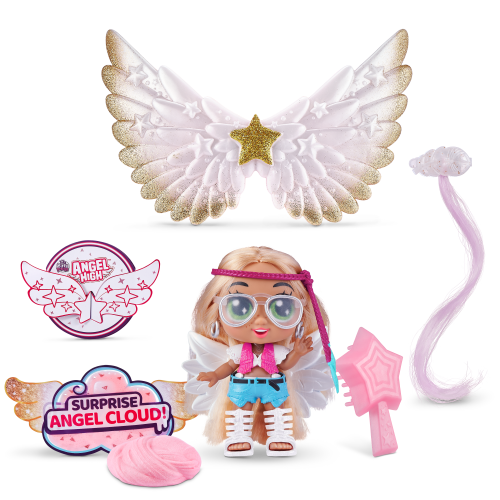 Itty Bitty Prettys Angel High Capsule Doll with 10 Surprise Accessories by ZURU
Welcome to Angel High, the place where fashion and friendship rule, and everyone is welcome! These Angel High Dolls love helping friends from the clouds above with sparkle, style and love. There are 6 magical dolls to collect! Unbox your Angel High doll from her super cool capsule, and then find even more surprises too, like outfits & accessories to make the perfect glam look. Style her with an all NEW Swappable Outfit and Mini Wings and style her hair with a Brush and the Color Changing Hair Clip and Extension! Every capsule comes with your very own Angel Wing accessories to match your Angel High doll's glam look!
KEY FEATURES:
• UNBOX THE CUTEST NEW FASHIONISTAS: Angel High Dolls are all about fashion & friendship. Their unique styles are reflected in epic hairstyles, outfits and accessories that fit their personalities. Dress them up, style their hair and don't forget the most important glam touch – shimmery angel wings!
• SO MANY SURPRISES: Unbox accessories to complete your dolls outfit. You can even find magical hair accessories with color change extensions to switch up her look! Every capsule comes with real golden angel wing accessories for you to wear and match your Angel High doll too.
• FIND EPIC RARE GOLDEN WINGS TOO!: You can even unbox the super rare Golden Angel High wings, the ultimate addition to any glam look.
• STYLE & DISPLAY YOUR DOLLS: With a new Swappable Outfit, Mini Wings and Hair Accessories, there's so many different looks for your Angel to have! Once they're all glammed up your capsule turns into the perfect doll display to show off that fab outfit.
• UP YOUR STYLE: Match your Angel with your own Wing Accessory Clips! There's even a Rare Golden Wings to find!
PACK INCLUDES:
1x Capsule/Doll Stand, 1x Angel High Doll, 1x Swappable Wing Accessory Clip, 1x Set Swappable Outfit, 1x Pair Mini Wings Accessories, 1x Brush, 1x Color Changing Hair Clip and Extension, 1x Angel Cloud Slime, 1x Collector's Guide