We pride ourselves on delivering the
highest quality products that deliver
exceptional play experiences.
We pride ourselves on delivering the
highest quality products that deliver
exceptional play experiences.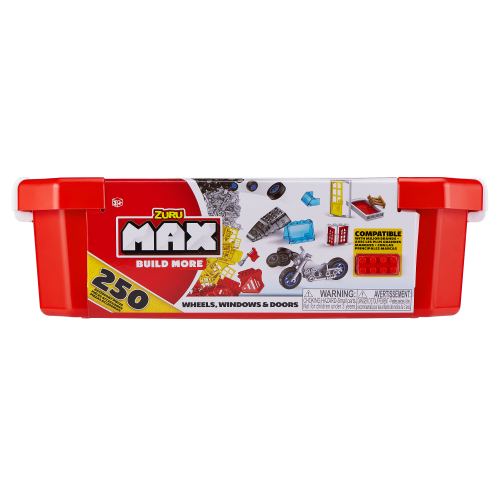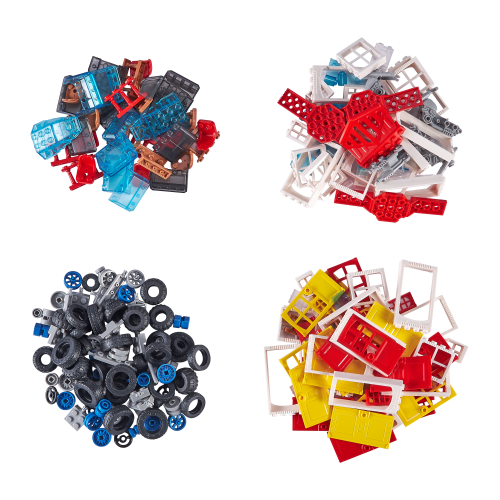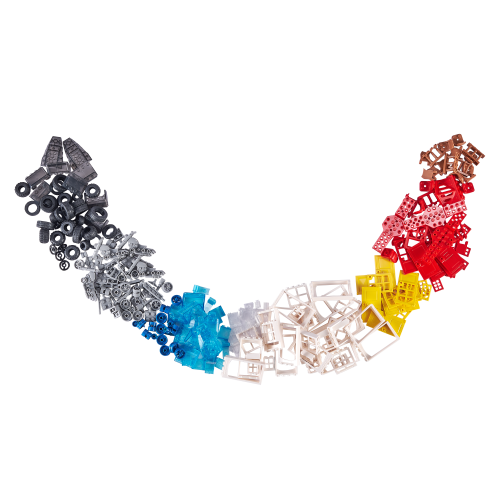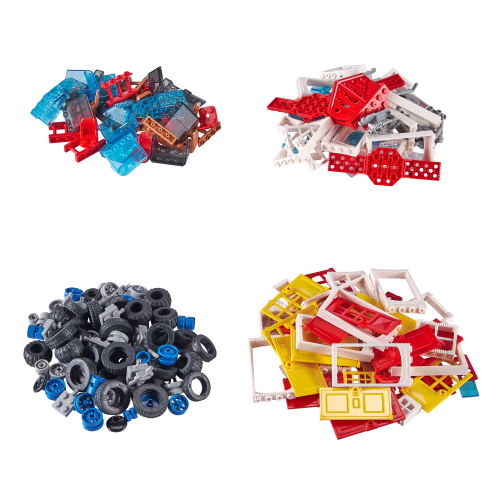 MAX Build More Building Bricks Accessories and Wheels Value Set (250 Pieces) by ZURU - Compatible with Other Major Brands
Take it to the MAX with ZURU MAX Build More - the premium toy construction blocks that rock! Running out of wheels and doors to build that EPIC construction. Never be restricted again with the MAX Accessory Pack! Includes 250 different accessories which are fully compatiable with major building brick brands.
KEY FEATURES:
• DON'T SPEND MORE: Premium but affordable building bricks that allow for more building and more fun! Build More with Max! ZURU Max Build Bricks don't break the bank like other brands do and the Max brick packaging doubles as a bricks storage box.
• GROW CREATIVITY AND PROBLEM SOLVING SKILLS: Max Bulk Brick sets come with a unique assortment of Brick Wheels and Accessories, encouraging open ended play and imaginative, creative thinking.
• ADVANCED AND HIGH QUALITY: Bricks perfectly slot together and are fully compatible with all other major brick brands. Various colors, sizes and shapes in a handy MAX Storage Box.
• PACKAGE INCLUDES: 250x ZURU MAX Build More Building Brick Wheels and Accessories; 1x Storage Box.
• BUILD MORE WITH MAX: Max Quality and Max Value: With Max Bricks, you can Build More by Inspiring Creative and Open-Ended Play. Max has the Same Quality as other brick brands but with MAX Savings!
PACK INCLUDES:
250x ZURU MAX Build More Building Brick Wheels and Accessories; 1x Storage Box
Super nice

super nice building bricks. Works with all LEGO compatible bricks. Great case

The construction of this item is good and he has a lot of fun with building.

Love it!!!

Good quality for the price!!!

Who does't like lego's as far as young boys.

My grandson was so excited! Hours and hours of fun!

They're just as good as Lego for less money. This set has windows, doors, tires, etc. so your child can really expand their building possibilities.

They work as well as other brands do. My only concern is that it has alot of small pieces and i have a 3 year old. But other than that excelente product my kids loved it. Great and fun product for older kids.

I was so excited when I found this brand! They are perfect! My whole family loves building with these!

They are nice set . I bought them forever the wheels.

Really fun set

This set of blocks is really nice. The kids have built a lot of cool things with them. Much cheaper than other brands and well made.

Less Expensive, Fully Compatible

This is great, especially for the price! My 7-year old can't tell the difference between this and the other major brand. They are fully compatible with other major brands, as it looks like a bunch of ours are already mixed! This is the accessories bin, so make sure to look to see the pieces you are getting before purchasing.

Great product

I have bought this last week and this week again for more accessories for my son to build more types of legos. Just as describe

Exactly the same!

Just like the larger branded product!

This is a great set. It's a great addition to your block set. My daughter loves that she can build vehicles, motorcycles and other fun things. It has fun little doors and such. At first it might not seem that it is compatible with Legos, it actually is. It's a nice way to expand your sets at a reasonable price.

Good product

Excellent, It is as it says in the description

We love these blocks!

I purchased this max blocks set for my six year old daughter and I'm impressed and I highly recommend. These blocks are just as amazing and the same quality as legos, in my opinion. My daughter already had legos and these max blocks fit with the legos perfectly. I will definitely purchase more in the future.