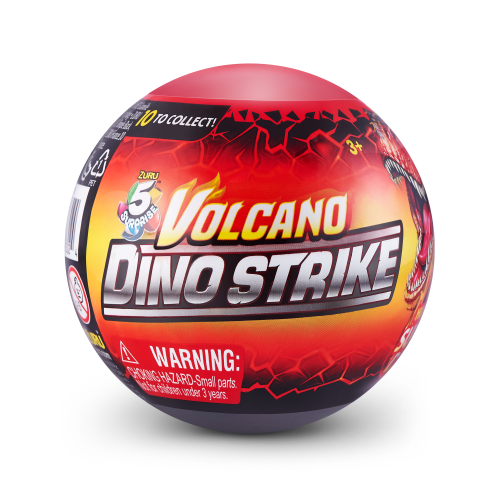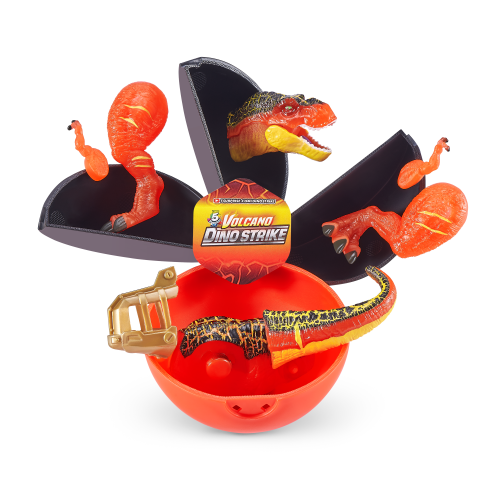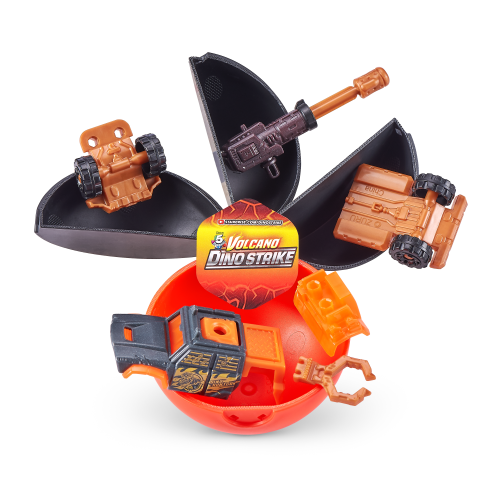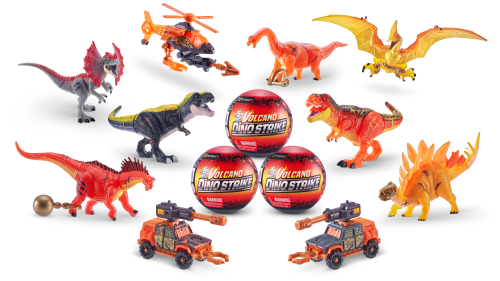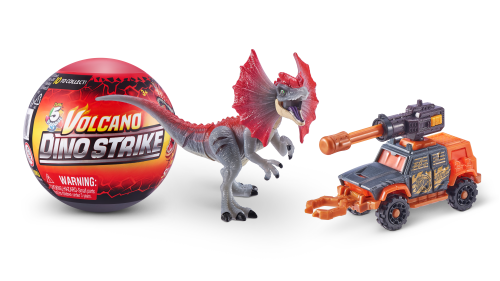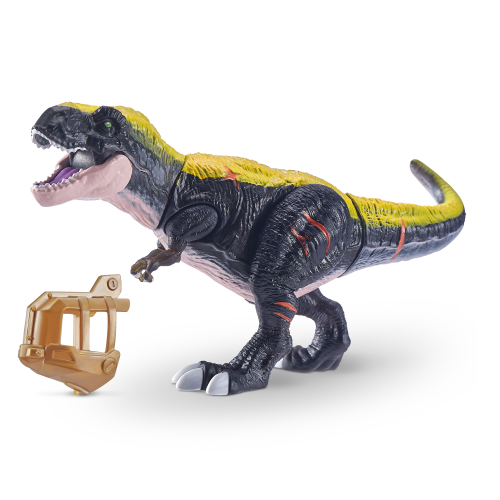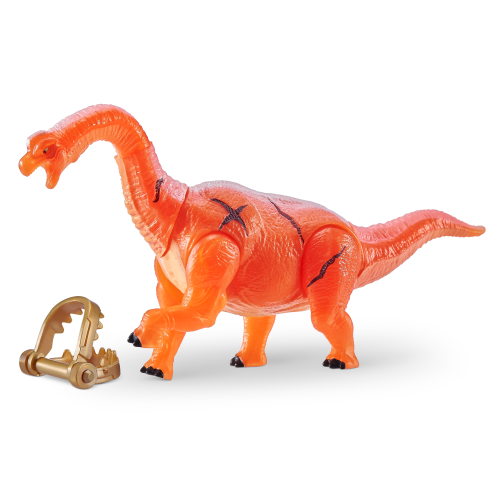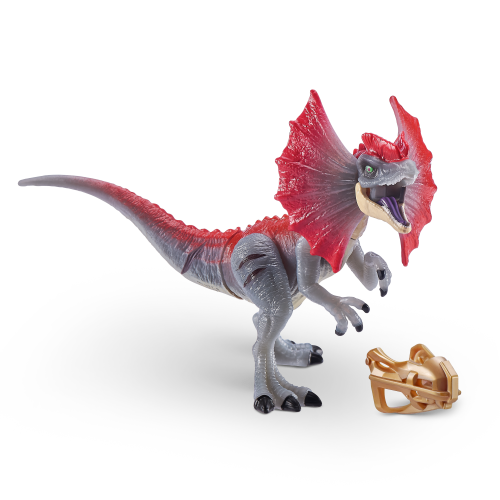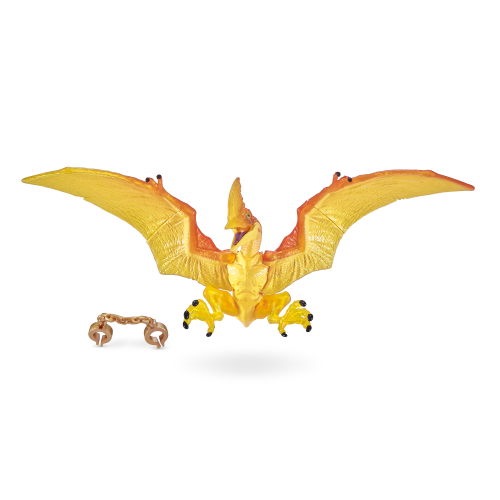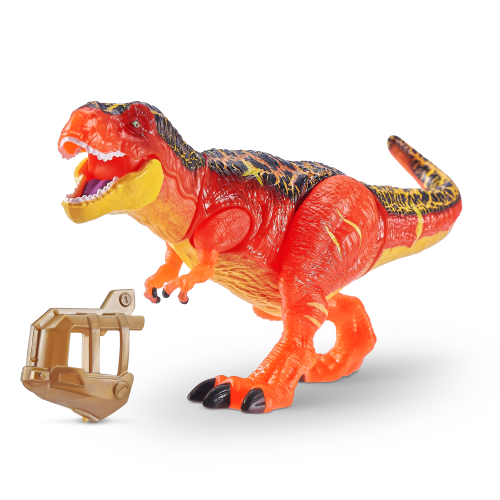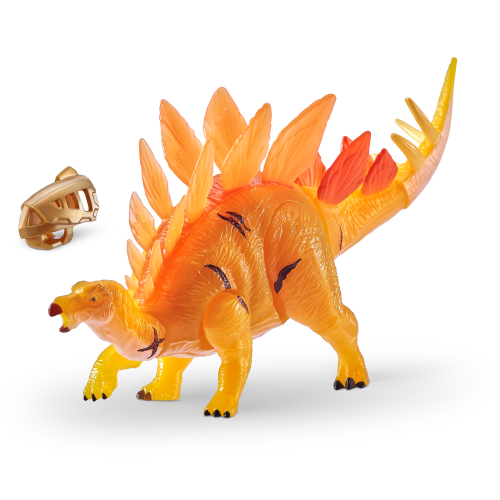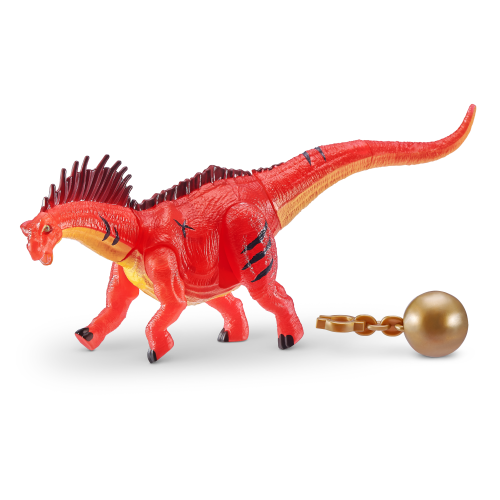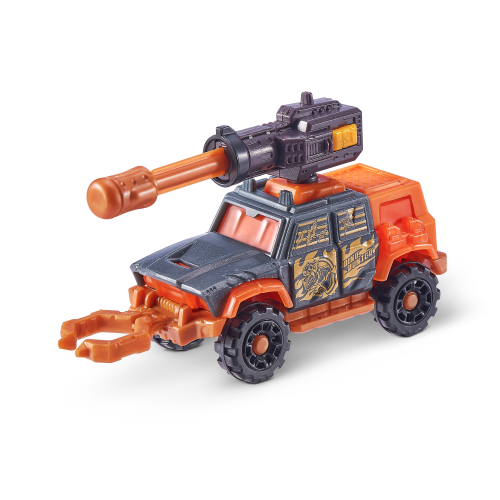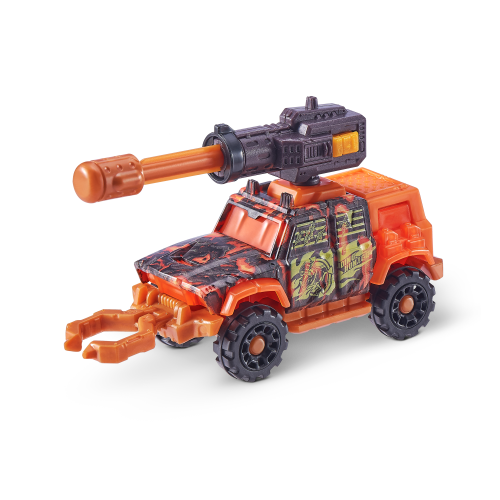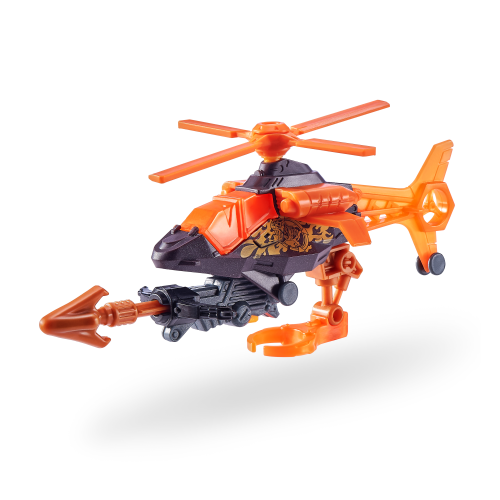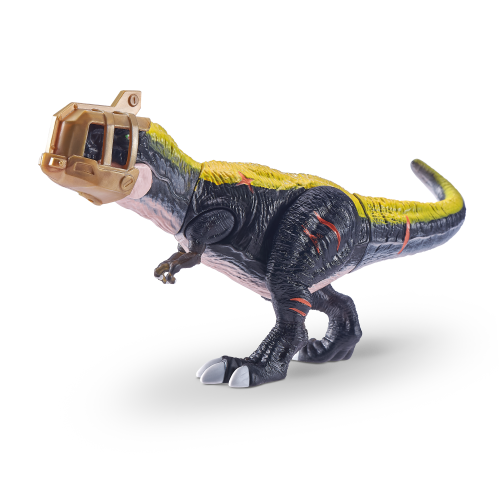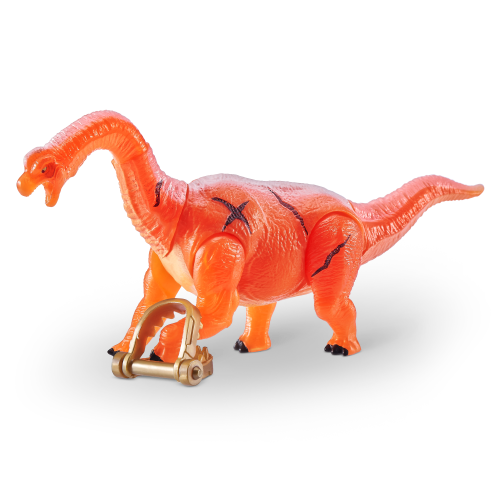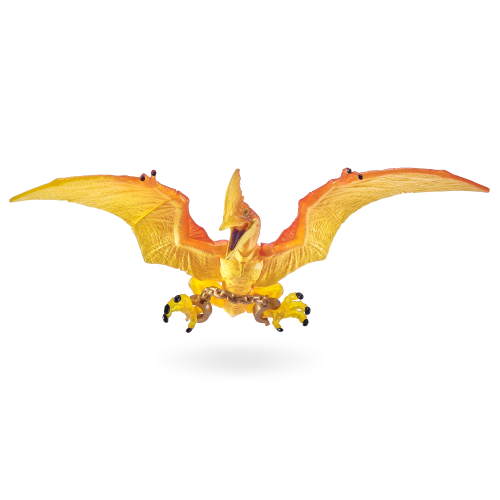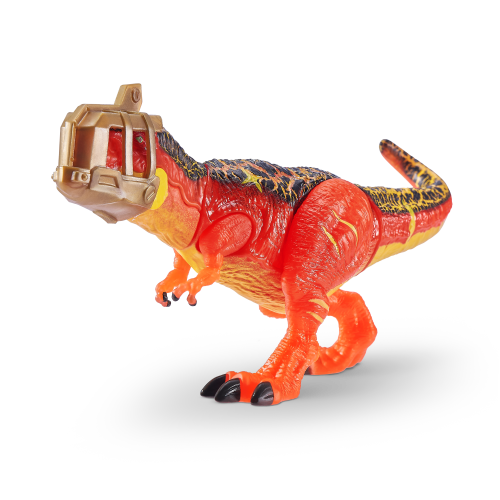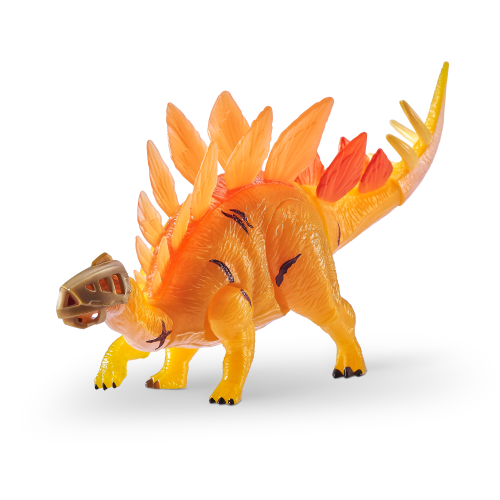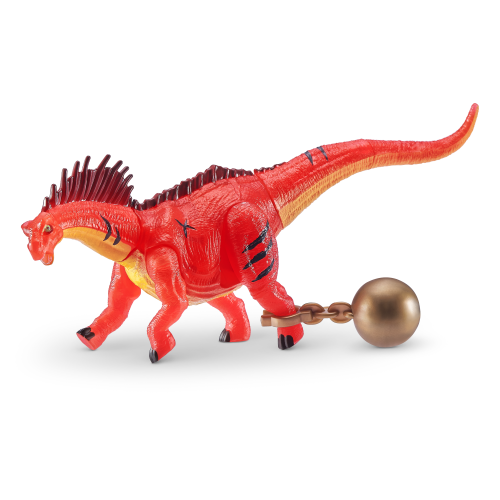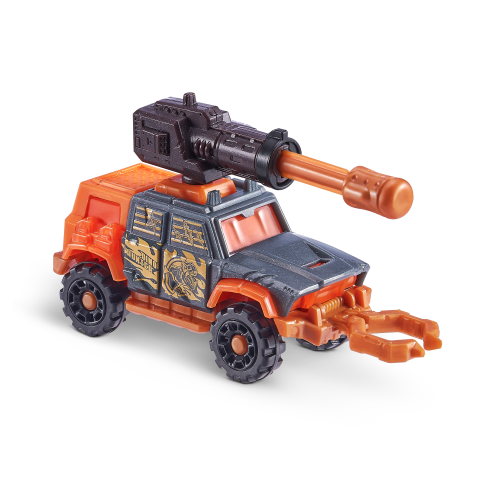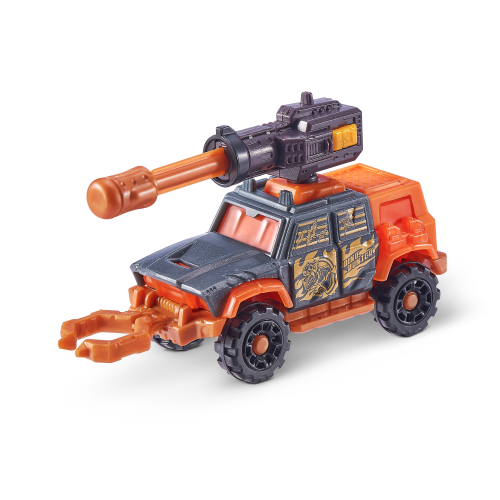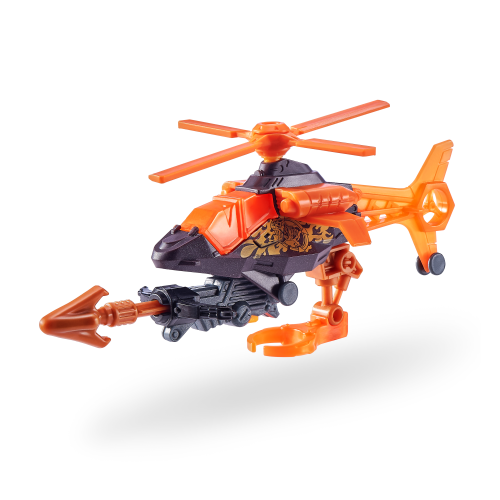 ZURU 5 SURPRISE Dino Strike Volcano Series 4 Mystery Collectible Capsule by ZURU
Unbox, build, hunt & trap all new dinos with 5 SURPRISE Dino Strike Volcano! Every dinosaur is fully articulated for the ultimate action play and comes with a custom trap. Each hunting vehicle comes with a fireable weapon to round up your dinosaurs. Collect all 10 Dino Strike Volcano figures for the ultimate adventure in battle, capture and dino mayhem! Which will you unbox?
KEY FEATURES:
• BUILD & HUNT: Build the ultimate rogue volcano dinosaur, ready to battle or go on the run. Hunt it down and trap it with its custom trap, but watch out these dinos are ready to break free!
• TRAP & BATTLE: Find the ultimate hunting vehicles like helicopters & even the rare Volcano Wrangler for your expedition. Chase & catch your escaped dinos with fireable weapons, but be sure to have back up on the mission!
• 10 TO COLLECT: Collect all new dinosaurs like fearsome T-Rex or charging Stegosaurus! Can you find the rare Magma T-rex? Unbox more capsules to find 3 epic hunting vehicles including the helicopter, jeep & super rare Volcano Wrangler!
• BATTLE TO WIN: Are you Team Dino or Team Hunt? Collect more capsules to create the ultimate Dino Breakout squad or Hunting & Retrieval expedition!
• 5 SURPRISE Dino Strike Volcano brings action packed adventure with all new dinos & hunting vehicles for the ultimate face off. Hunt or be hunted with the all new range!
PACK INCLUDES:
PACKAGE INCLUDES: 1x ready-to-build Dino or hunting vehicle, 1x Dino trap or hunting weapon, 1 Collector's Guide