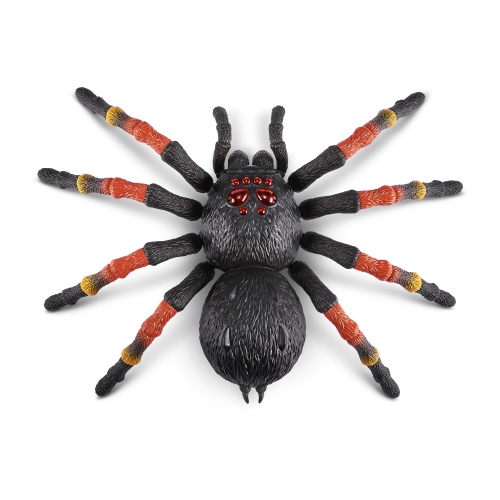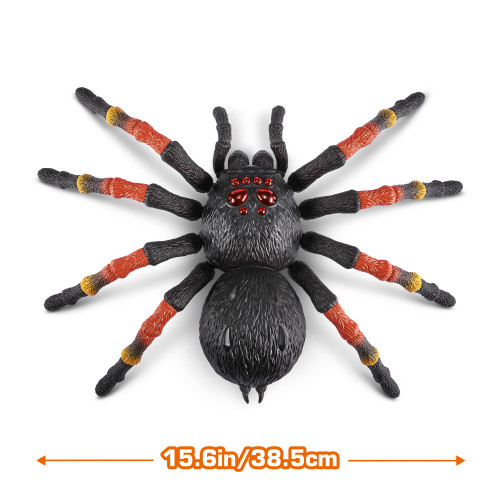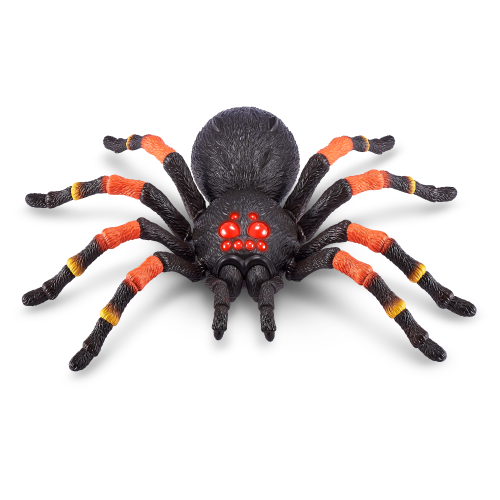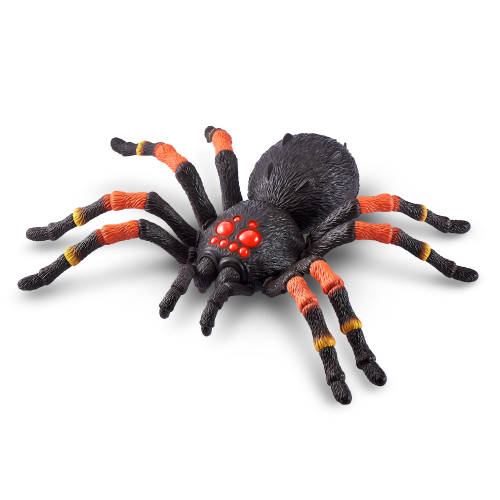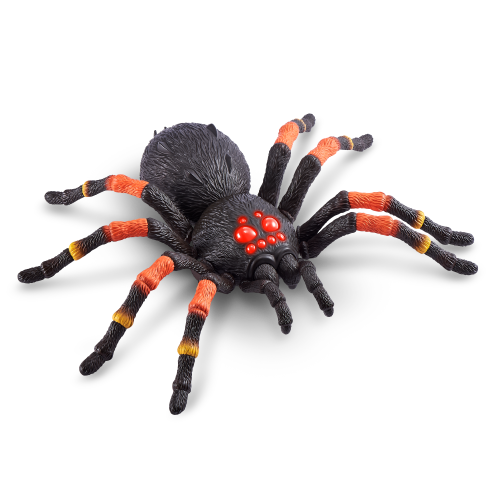 Robo Alive Giant Tarantula by ZURU
Look out! It's Robo Alive Giant Tarantula!!! This creepy crawly uses smart-movement technology to mimic a real spider in skin-crawling detail! Hide the spider under siblings' beds or slide it under the dinner table for the ultimate scream worthy prank! The Giant Tarantula is an ultra-realistic teeth chattering size with spidey specific details that are oh so creepy! Family night frights just got a whole lot scarier with Robo Alive Giant Tarantula!
KEY FEATURES:
• Giant Size: This creepy crawly just got creepier! Robo Alive Giant Tarantula is the BIG spider that gives BIG scares. This scary spider measures 15.6 inches/38.5cm across. Pick it up if you dare!
• Smart Movement Technology: Robo Alive smart movement technology gives this Tarantula teeth chattering realism! Watch it scutter along the floor to its prey and cross your fingers it's not you!
• Prank Your Friends: This Giant Tarantula is made for the most epic pranksters! Hide the Giant Tarantula under the dining table for a family fright or sneak it into your friend's backpack for a school day scare! Whatever you do, stay close by to hear their screams!
• Realistic Look: You won't believe your eyes at the realistic look of the Robo Alive Giant Tarantula. The spidey legs are carefully crafted to give an ultra-real look and the giant size matches the tarantula of your nightmares! Pick it up if you dare!
• Spider Web Slime Take your pranks next level with Robo Alive Spider Web Slime! Hide it in your brothers shoe or behind your sisters pillow for the ultimate scare!
PACK INCLUDES:
1x Giant Tarantula, 1x Spider Web Slime