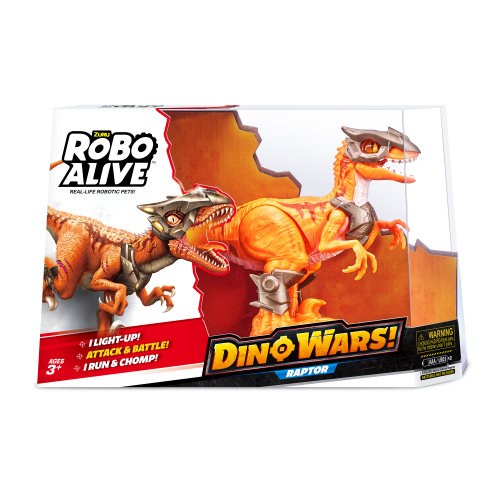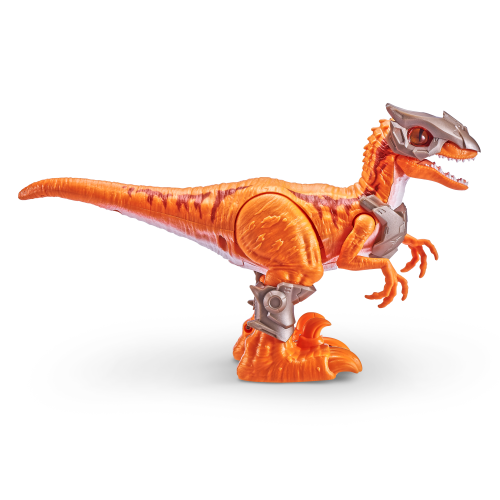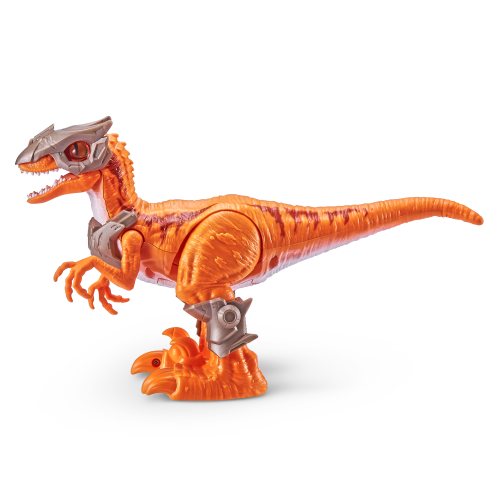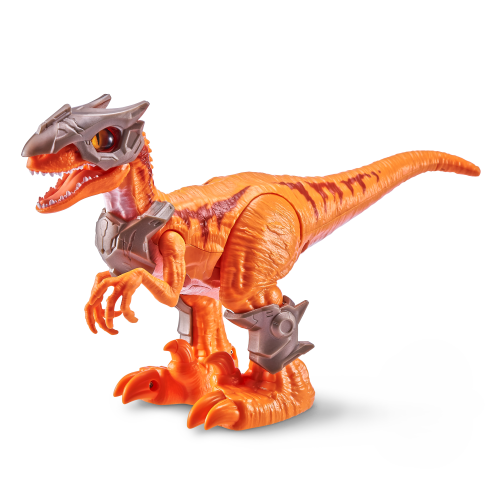 Robo Alive Dino Wars Raptor Toy by ZURU
ZURU's new Robo Alive Raptor is ready for the Dino Wars. With a super realistic design, defensive armor, and advanced robotic technology, this raptor outruns all other predators. All new light-up features allow this raptor to run and hunt in the dark. It's more than Alive – It's Robo Alive!
KEY FEATURES:
• REALISTIC RAPTOR MOVEMENTS: This raptor runs at rapid speed and bites like a real dinosaur! With realistic eyes and fast clawing movements, this Raptor really comes alive! The new defensive armor and advanced robotic technology mean this Raptor is ready for the Dino Wars!
• DINO WARS FEATURES: The Raptor is ready for Battle! The Raptor includes 4 detachable pieces of defensive armor making it ready for any Dino Battle!
• ADVANCED TECHNOLOGY: Robo Alive's advanced technology brings this Raptor to life! Combining high-quality technology with a realistic design, this Raptor really comes to life!
• PACKAGE INCLUDES: 1 x Rampaging Raptor, 4 x Defensive Armor, 1 x Instruction Booklet
• ROBO ALIVE: Robo Alive features functioning robotic pets, that move and act like they're real! They're more than alive - they're Robo Alive!
PACK INCLUDES:
1x Raptor
1x Instruction Manual