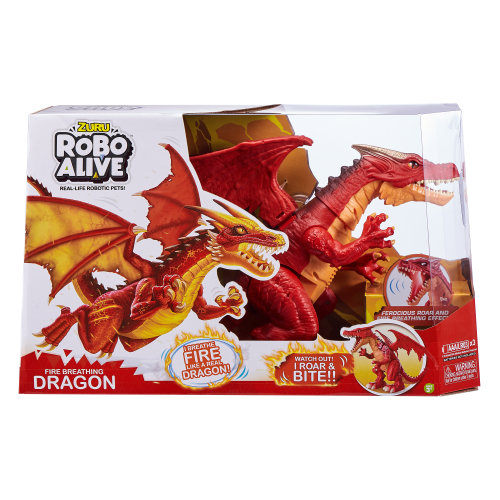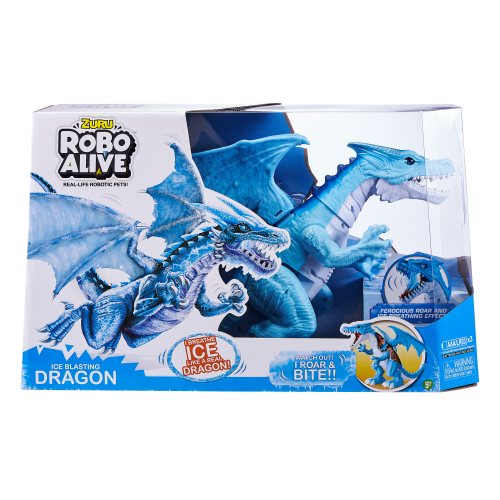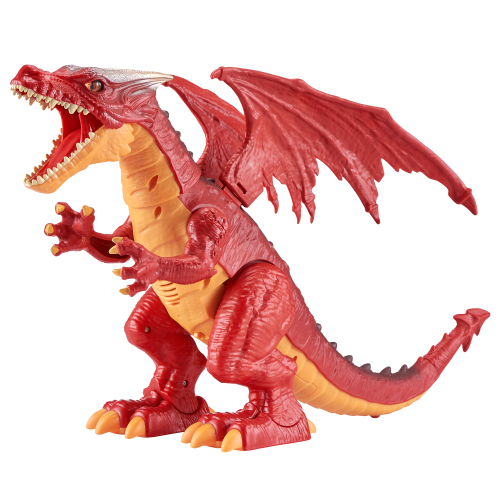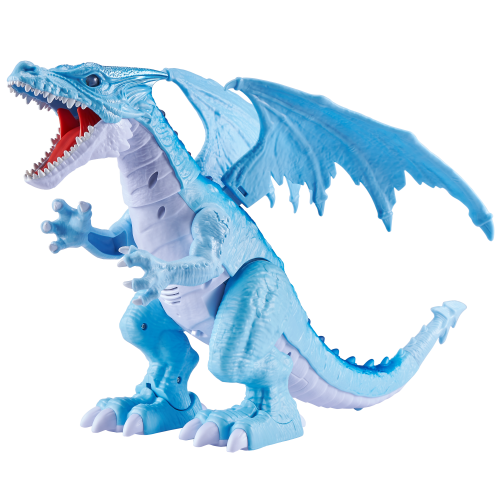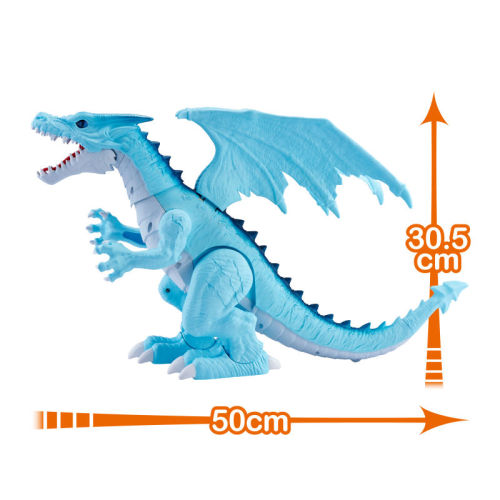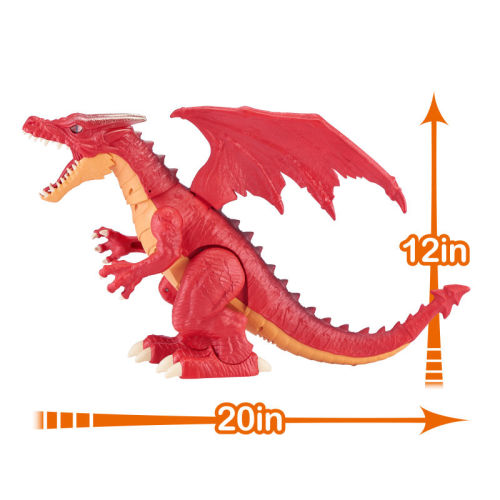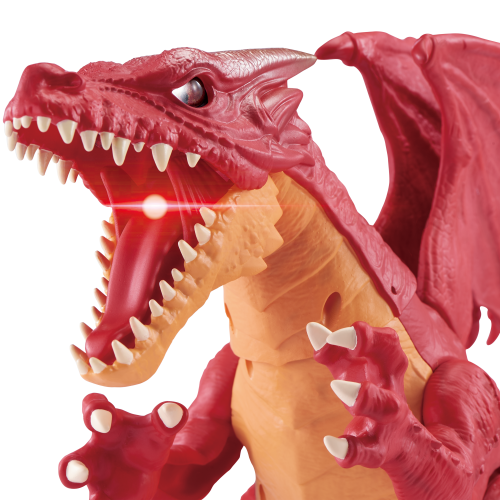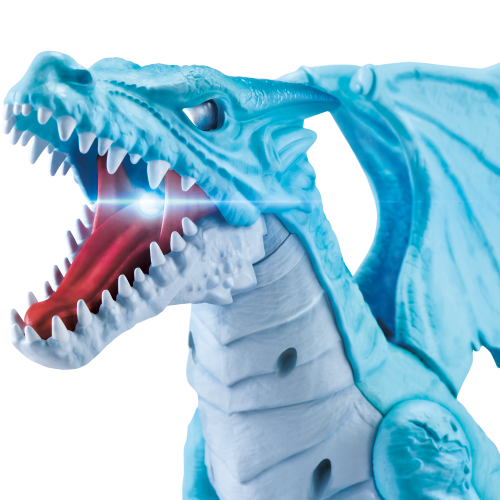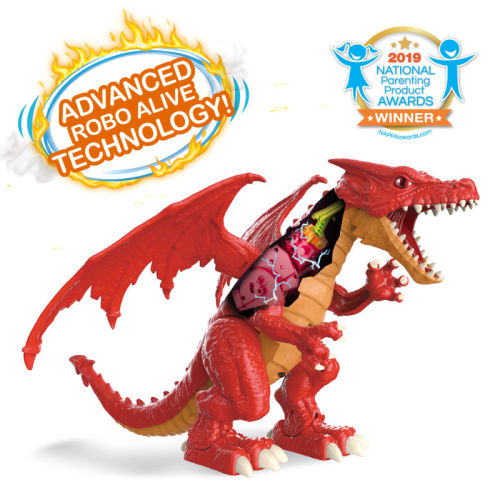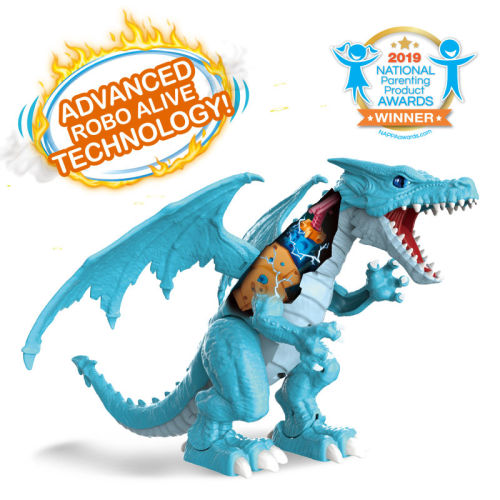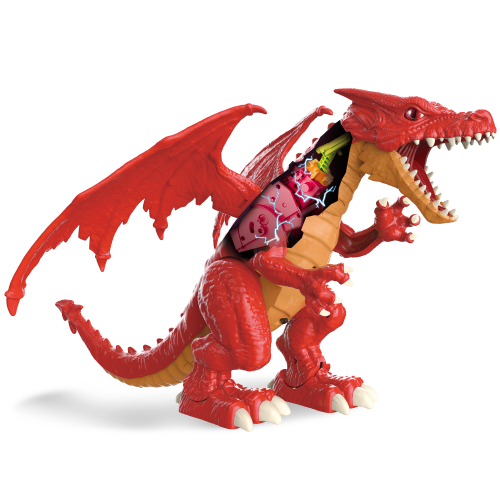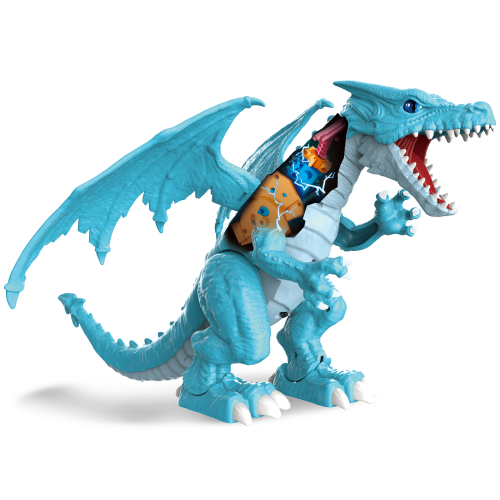 Robo Alive Ferocious Roaring Dragon Robotic Toy by ZURU
Feel the burn or freeze in your tracks with the Robo Alive Fire Breathing or Ice Blasting Dragon. Hear it roar and watch out for its deadly bite!
KEY FEATURES:
• Realistic head motions and walking action.
• Terrifying Roaring and Fire/Ice breathing effects
• Deadly robotic bite!
• Light Reflecting Eyes
PACK INCLUDES:
1x Dragon 1x Instruction manual
My son has literally been asking for this particular one for a year. He had the ice dragon and wanted this one too. Everything I expected

This was a lot of fun, very animated and a lot of fun for the kids.

It was the perfect birthday gift for my nephew

Great

Bought for Christmas

Bought for Christmas

After three weeks of "battles" with its red rival, this dinosaur has survived nicely.

My 3 year old and friends love this toy. This is the first one they pick.

Grandson approved

My grandson loves this dragon and the walking and the head moving and the sounds and how it lights up. I also got the blue dragon so that they can battle. He loves them both.

De buena calidad, le gusto mucho a mi hijo 5.0 out of 5 stars Ice dragon By Monica Villarreal Gloria on May 10, 2021 De buena calidad, le gusto mucho a mi hijo Images in this review

Great quality dragon

Great quality, not too loud. All its pieces were attached in factory, so unlike other dragons we have owned, this one stays in tact. We do however wish the head moved, and that he blew smoke, that's the only reason I didnt give it 5 stars.LikesSoundNoisesFor kidsColorAs a giftFor a little girlEase of useSizeQualityDislikesInteraction

Great dragon with awesome effects

This dragon is so much fun. We have the fire dragon already which is red and hit the ice one so the dragons could play together. The kids like to predict which dragon will win by knocking the other dragon over. The dragon walks tiara and lights up. Kids really like the effects.

Birthday gift

My grandson loves this dragon!

Looks amazing! Great detail and the light for the "ice breath" is neat. The noise from it walking is a bit loud and annoying. That's the only thing I'd want to improve on this item.

Roaring dragon.

Beautiful dragon, nice sound effects. Lots of fun for my grandson.