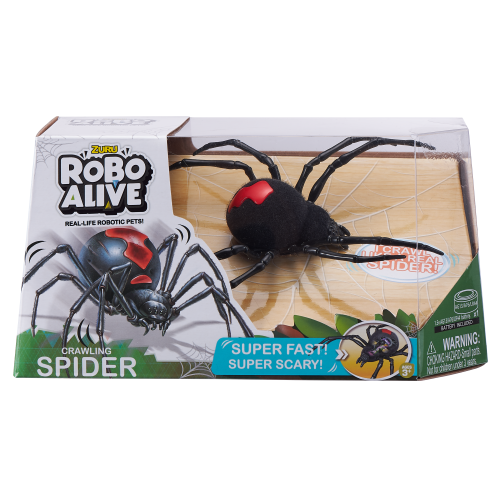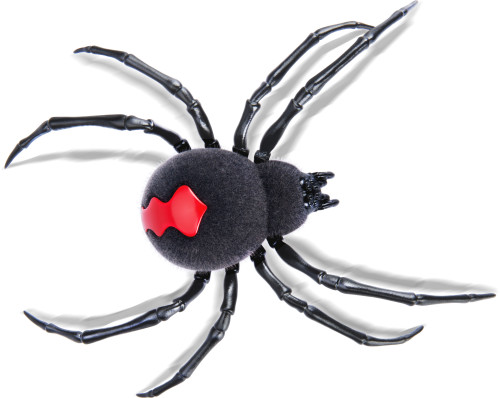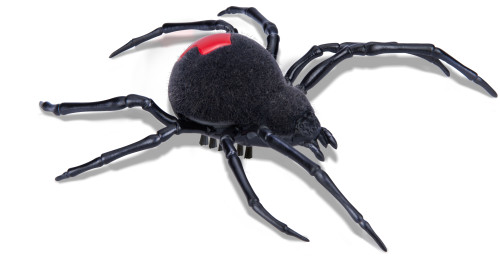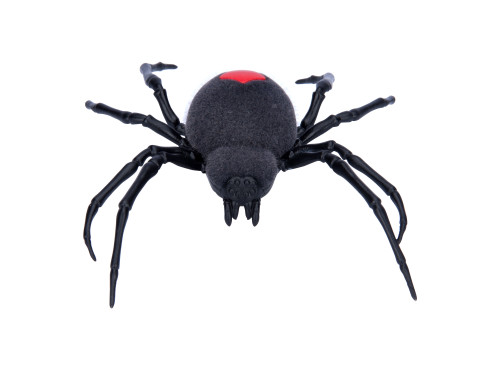 Robo Alive Crawling Spider Robotic Toy by ZURU
Robo Alive Crawling Spider is the scariest pet ever. Pick it up if you dare. Then let it loose to frighten your friends with real skin-crawling super fast movement - and a freaky, furry spider body!
KEY FEATURES:
• Super fast running ability
• Realistic Colouration and Features
• Robotic Enhanced Motion
PACK INCLUDES:
1x Spider 1x Instruction Manual
Best toy purchase I've ever made!

This is a repeat purchase. We stumbled upon this in-store a couple of years ago and my kids and their friends have been crazy about it ever since. These new ones are for if/when the original wears out. With new neighbors, I'm pretty sure they will give them all a workout this summer.

Buy for your bug lovers

Kiddos love! Very realistic.

Must-have for parents with toddlers!!

Ok... This thing scares the crap out of my daughter and I wish I discovered it earlier on in her terrible two's. It is an absolute godsend. When I tell her to stop screaming or else she'll wake up Steve the Spider, she listens!! If I plop him down near my stuff, she's too terrified to come near enough to screw with my things!! Thank you for inventing this you people have made my life significantly easier (and way more hilarious) for such a small cost :D

Awesome

Just right for my 4yr old grandson:)LikesConstructionAssemblyPackageBasketSetupLoadAs a giftInstructionsDesignSizeEase of useColorMaterialAppearanceValue for money

Worth the money

My nephews pLayed with this for hours trying to scare everyone. Well worth the money

Great Toy

I bought this for my cats to play with. They chase it. I have as much fun watching them as they do.

Bigger than I expected, scary, well done quality

Crawls creepy

My cat loved it. Only worked on linoleum not carpet. Got stuck under the fridge, Didn't realize it was that low so be careful. Crawls nice and creepy like so that was cool. Looks creepy too. Makes loud sound that attracted cat. Has on/off switch. Worth the money more or less for what I intended it for.

I would recommend!

I bought this as one of the presents for my 9 year olds birthday. he loves it, and so do his brothers. my 3 year old, though, is terrified of the thing, which I must admit, is quite comical. you also cant beat Walmart's price for this item! I would definitely recommend buying your kids will have a blast!

Best 5 bucks I ever spent! traumatized a co-worker several times! Yes she deserved it!

Perfect for creeping out grandma

I bought this for my toddler for Halloween and O My did he love this thing! He thought it was so funny. He now uses it to scare unsuspecting visitors like poor Grandma. Quite fast and a good price for some amusement.

Creepy

My son and his cousin will have a blast with these spiders at Christmas when they open them Iam sure they will have great fun together trying to scare everyone and the bonus for me is they will be great as Halloween decorations that move so I will have fun with them to lol great toy for the price

Great toy

Bought this for my son as he is starting to get I to bugs and spiders. He absolutely loves this spider. Runs well on flat hard surfaces, easy on/off switch. Wish the legs moved independent.

Creepy cool

My son absolutely loves the spider. They're pretty realistic and neat in the movements especially if you don't know it's there and a little punk kid scares the c*ap out of you with it. he's been having a blast planting them places and scaring friends and family.

Fun little toy!

My sons absolutely loved these spiders! They are quick and look really realistic. Good quality little toy for the price. They had a blast playing with them!