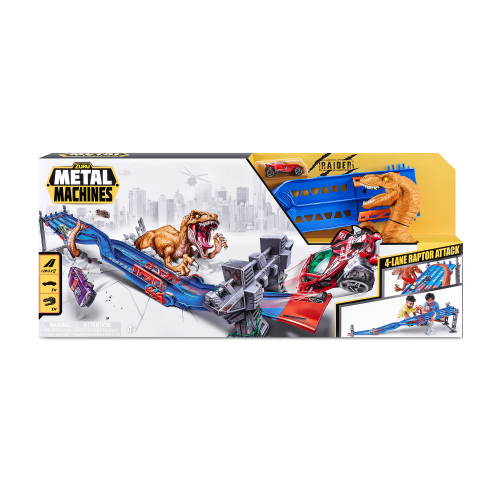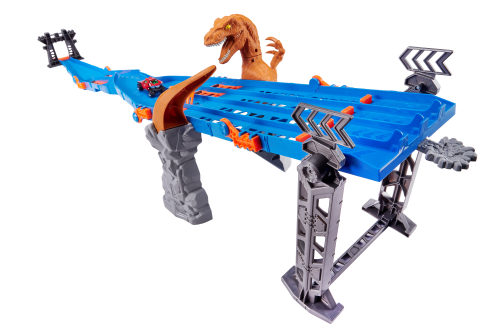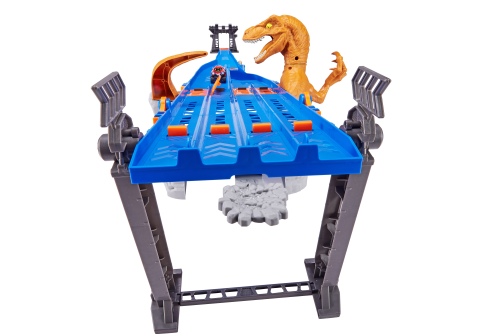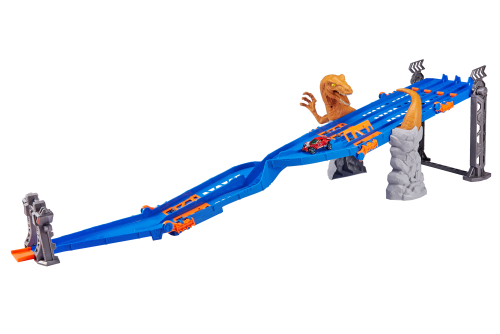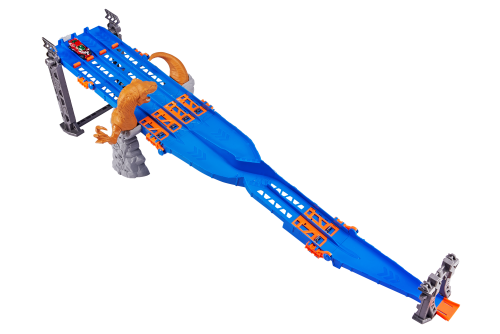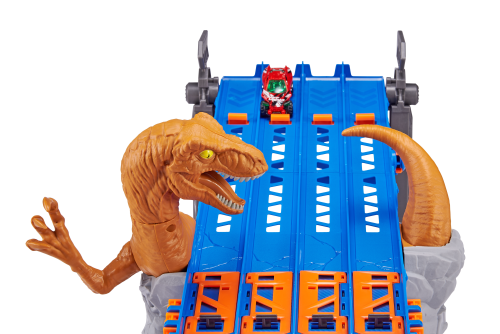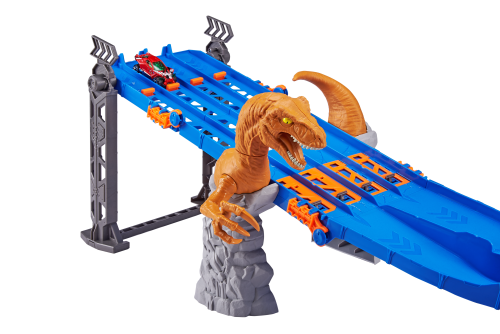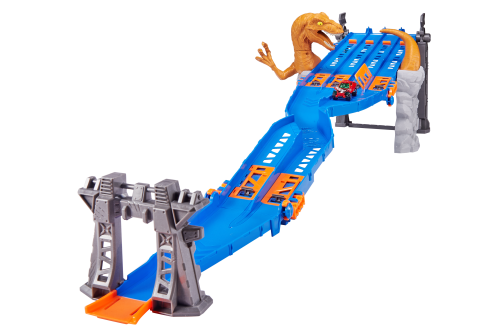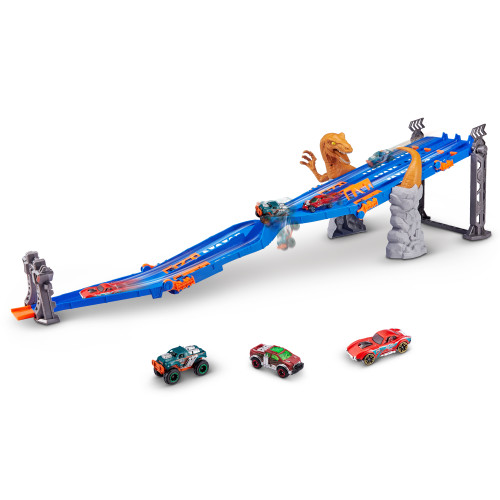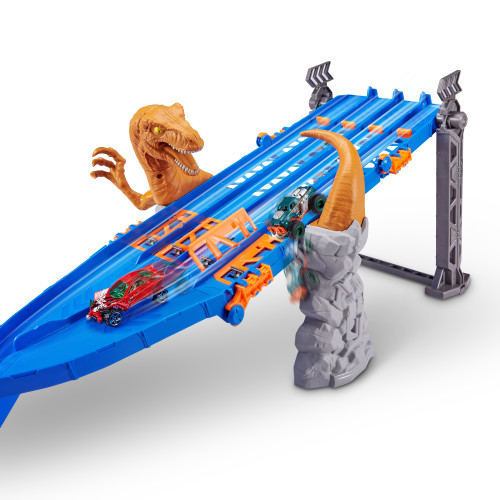 Metal Machines 4-Lane Raptor Attack Track Set by ZURU
Unleash the Raider & your other Metal Machines into this action packed track set. This pack is absolute 4-lane madness. Beware of the attacking Raptor & the two hidden ejector traps along the track. Only one Metal Machine will survive.
KEY FEATURES:
• METAL MACHINES 4-LANE MADNESS: Battle it out amongst 4 Metal Machines cars with the new 4-Lane Madness track set! With hidden track features, you never know who will be the final winner!
• COMES WITH SURPRISE FEATURED EJECTORS: Beware of the attacking raptor and two hidden ejectors on the way down, there's always a surprise
• INCREDIBLE VALUE: The Metal machines 4-Lane Madness Track set comes with over 1.22m/4ft of race able tack, as well as an EXCLUSIVE Die-Cast Car
• PACKAGE INCLUDES: 1 x Metal Machines 4-Lane Racing Track (with 2 x Elimination Traps), 1 x Attacking Raptor Track Addition, 1 x Exclusive Die cast Car, 1 x Instruction Manual
• METAL MACHINES PROMISE: Metal Machines brings speed, challenges and action right to you with new design cars and fun track sets with incredible value.
PACK INCLUDES:
1x Metal Machines
1x Attacking Beast (Raptor)
1x 4-Lane Rcing Track
2x Elimination Traps
Excellent and Exciting!!

Love Love Love!! My boys super excited to set it up and has a blast playing with it! Loved how fast the cars get and how it looped definitely a different spin on the average hot wheel .. we loved!

He loving it !

Got this for my nephew Christmas presents, he was absolutely in love with it And among so many toys he gotten he opened this first and play with it right away . Happy that I picked the right things for 5 years old boy

best gift

my song loves this track, he go it as a Christmas gift. is super easy to assemble and very good material. Definitely recommend

fun dino racing

family racing on Christmas morning! though the dinosaur doesn't move, it still makes this appealing to a 5 year old. most cars fit on this track that we already had.

4 lanes raptors track

this its my sin favorite toy it comes with one car but he uses it his old one with it He loves cars and dinosaur so this its perfect gift for would recommend for a 3 year or older kid

Easy set up

This raptor track set it's AMAZING . High quality material. Super easy to set up. Can be a great birthday or Christmas present my son loves it the joy in his face it's priceless.

Perfect for our dinosaur and car obsessed kiddos!

My son is car, racing, and dinosaur obsessed so this was PERFECT for him! He loves racing the cars and seeing which one wins and which ones are sabotaged. Assembly was super easy. It was probably 5 minutes of putting it together and then my little dude was happy and playing with it the rest of the day.

Compatible with hot wheels

Very good quality! It is very fun and multiple kids can play at once. It is compatible with hot wheels brand cars as well

Fun for everyone

My son has a ton of cars and this track makes great use of them! He loves racing his brother and he's basically obsessed with dinosaurs so he definitely loved thus track!

dino race track

My son absolutely loved this race track. We immediately put it together and he plays for hours! It's very simple to put together and big enough for hours of fun and doesn't take up the whole room!

Awesome

This raptor track is the best. My twin 4 year olds love it and cant stop playing with it. highly recommend

Speed and dinosaurs in one toy. Cant go wrong

So excited to wrap this up for her best friend. Dinosaurs and speed in a perfect combination. She says its not just for boys. She thinks we need to maybe buy another for her now.

Fun

Super fun track. It's much bigger than I thought. My 7 year old and 2 year old love playing with it together. Mom win! Easy to assemble too!

Love this toy!

This dino race track is so fun! My daughters love playing with it. It's very easy to set up and comes with some cars. It's actually alot easier to set up than another popular brand. It combines their love of cars and dinos! We love it, it was a hit.

Perfect birthday gift!!!

Bought this as a birthday gift for my 3yrs old and he absolutely loved it!!! It comes with one car to play with but we got a lot so he interchanged them to however batch he likes!