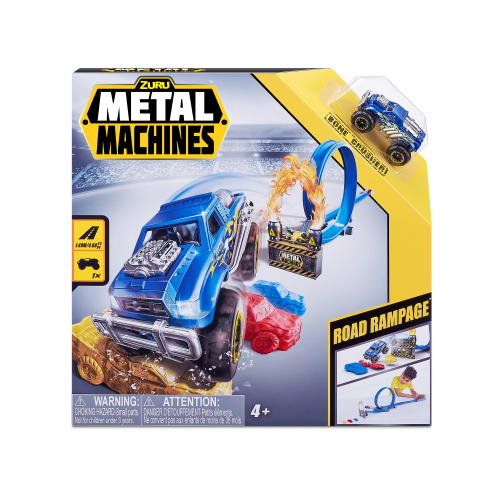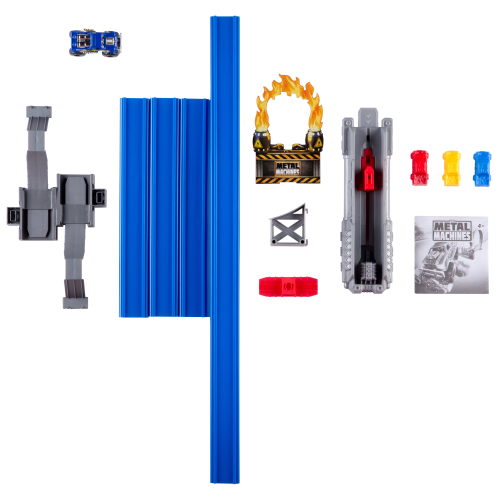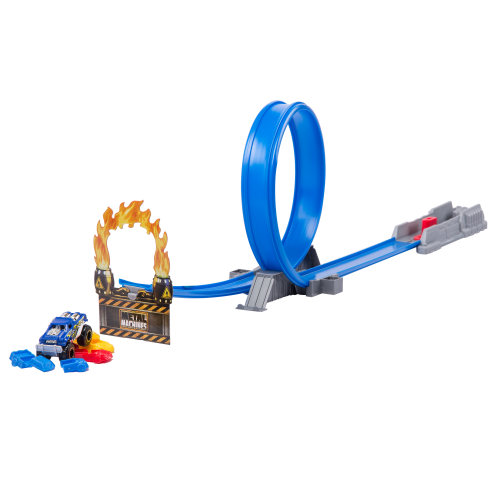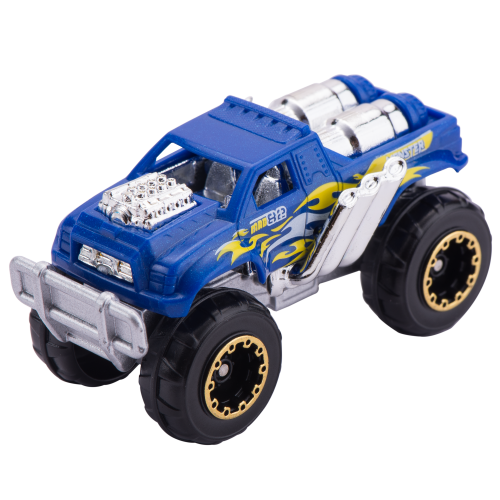 Metal Machines Road Rampage Building Trackset with Mini Racing Car by ZURU
The Road Rampage track set is packed with action and destruction! Launch your Bone Crusher with the powerful Metal Machines launcher, speed past the 360 degrees loop and jump over the cars - or ON them to completely smash them to pieces! Worry not, you can assemble them back together to try on different stunts and tricks!
KEY FEATURES:
• POWERFUL LAUNCHER: A powerful launcher that sends your Metal Machines flying through the track! Lock the launcher in place ready to be let go and send you metal machines car roaring down the track.
• STUNT RAMP & LOOP: This set includes a stunt Ramp that allows your Monster Truck to jump over (or on) the stunt cars! After flying down the track your metal machines car goes around the loop, even going upside down. Then over the stunt ramp through the fire.
• HUGE TRACK: A massive 2 meters / 6.5 feet of raceable track to ensure you have endless fun! This pack also includes an Exclusive Metal Machine: Bone Crusher!
• PACK INCLUDES: 1x Metal Machine 1x Powerful Launcher 1x Racing Track including a 360°-Loop & Stunt Ramp 3x Smashable Stunt Cars
• METAL MACHINES PROMISE: Metal Machines brings speed, challenges and action right to you with new design cars and fun track sets with incredible value.
PACK INCLUDES:
1x Metal Machine
1x Powerful Launcher
1x Racing Track including a 360°-Loop & Stunt Ramp
3x Smashable Stunt Cars