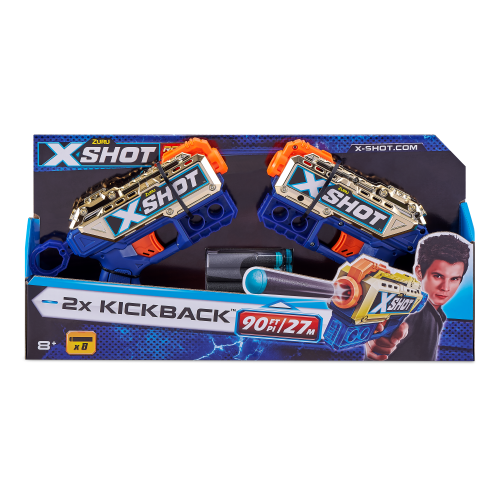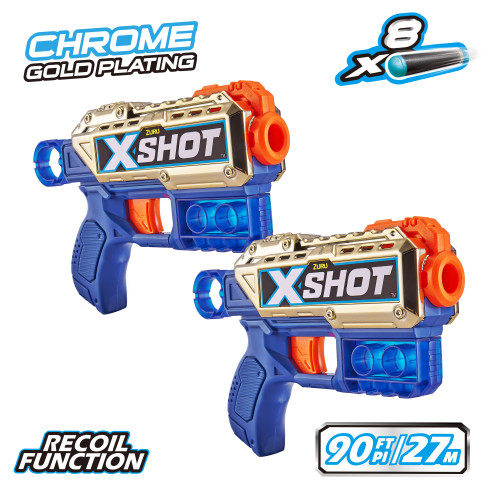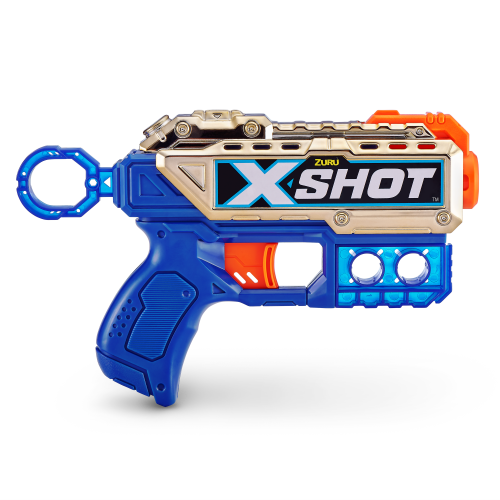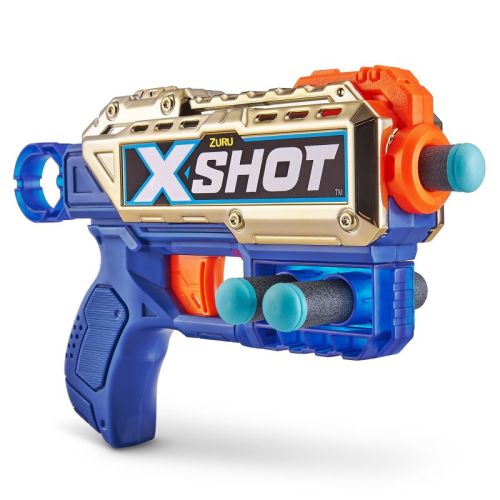 X-Shot Excel Double Kickback Royale Edition Foam Dart Blaster Combo Pack (8 Darts) by ZURU
The X-Shot Kickback Royale Edition is the perfect small blaster that packs enough power to take on targets 27 meters / 90 feet away! In fact, it packs so much power that it actually Kickbacks when fired! It comes with a premium chrome gold plating so you stand out from the crowd.
KEY FEATURES:
• CHROME GOLD: The Gold plating finish allows you to stand out from the crowd and have the most unique blasters
• AWARD-WINNING AERODYNAMIC DART: Dart-Range Award Winner with shooting power up to 90ft/27m
• RECOIL FUNCTION: When you fire the blaster the power sends a recoil function through the shell, unleashing a trigger effect on the body of the blaster.
PACK INCLUDES:
2x X-Shot Kickback Royale Edition 8x Darts