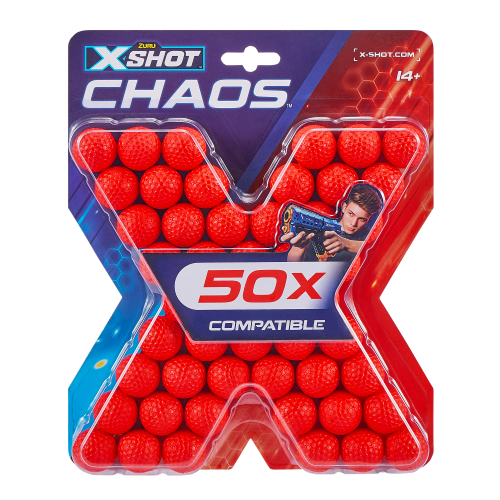 X-Shot Chaos Refill Pack (50 Rounds) by ZURU
The X-Shot Chaos Blasters fire rounds at speeds capable of reaching up to 30m / 100 feet per second and hit their target with maximum accuracy. The X-Shot Chaos Refill Pack comes with 50 rounds to keep you blasting at high speeds all battle long.
KEY FEATURES:
• 50 Rounds: Never lose out on the action with this 50-round refill pack!
• Compatible: The X-Shot high-impact spherical rounds are compatible with most leading brands.
• Precision Design: These embossed rounds, with a unique texture, are designed to blast with accuracy and reach game changing distances.
PACK INCLUDES:
50x X-Shot Chaos Rounds