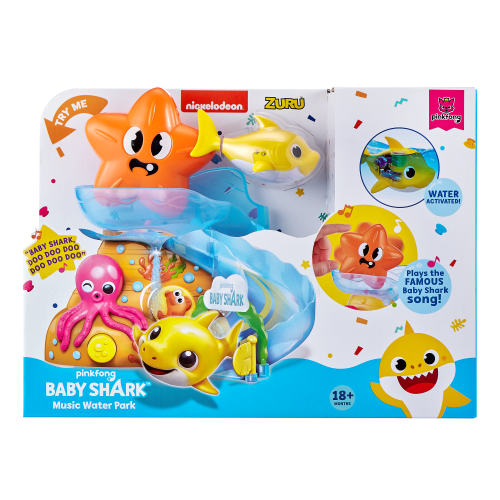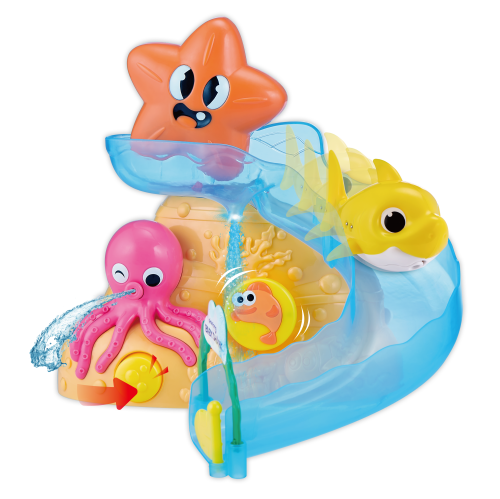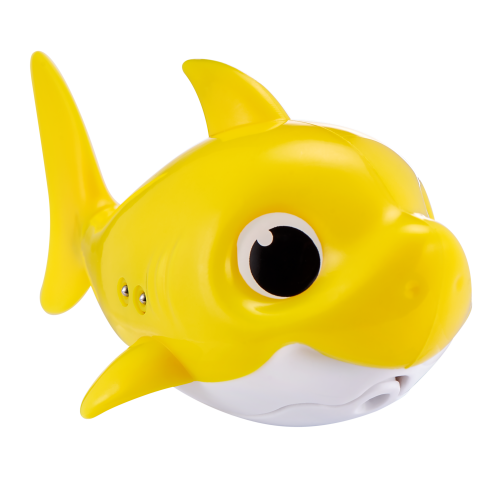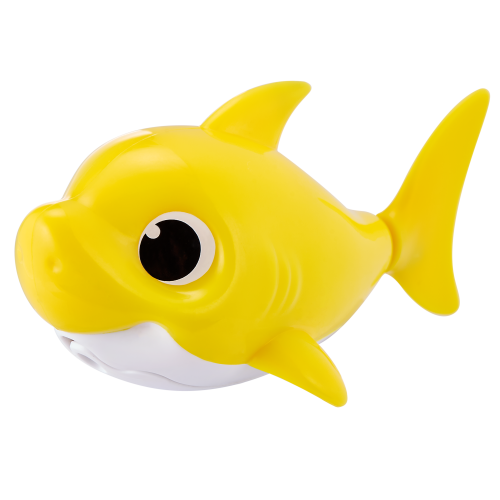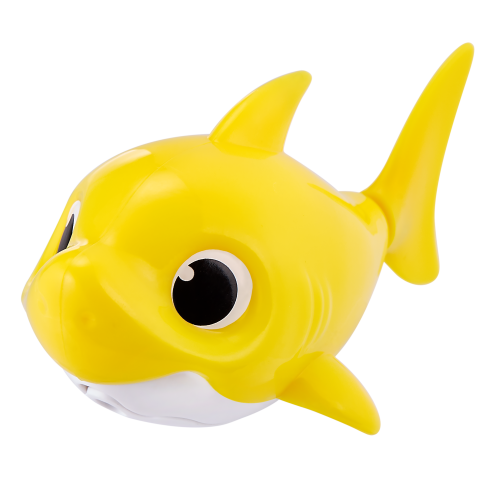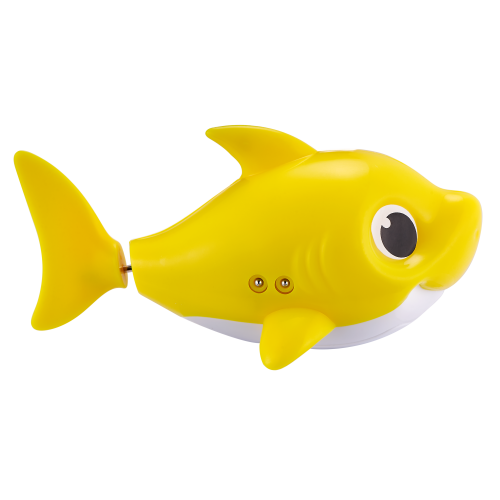 Baby Shark Robo Alive Junior Interactive Music Water Park by ZURU
Looking for ways to make bath time more fun? ZURU's Baby Shark Music Water Park from Robo Alive Junior is the ultimate bath playset! Suction your playset to the bath wall, or any glass or tiled surface and let the fun begin! Sing along to the famous baby shark song, and watch Baby Shark swim through the water as our water activated technology brings him to life like magic! There are so many fun ways to interact
KEY FEATURES:
• EASY ASSEMBLY: Suction your Baby Shark playset to the bath wall, glass, tiles – or any smooth surfaces to begin the fun!
• ROBO TECHNOLOGY: Water activated carbon sensors bring Baby Shark to life once placed in water! After 4 minutes your Baby Shark will go into sleep mode to conserve battery. Just take Baby Shark out of the water, shake off any excess water and place back in to activate again!
• SO MANY WAYS TO INTERACT: Baby Shark Music Water Park is the ultimate bath playset! As well as your swimming Baby Shark, and the star which when turns plays the Baby Shark song, you can pour water down the slide with your scoop, squirt water from the Octopuses mouth and spin the William fish!
• PACKAGE INCLUDES: 1 x Baby Shark Music Water Park, 1 x Water Scoop, 1 x Instruction Manual
• ROBO ALIVE JUNIOR: Robo Alive Junior brings play to life through inventive robotic technology made easy. With a playful and inventive spirit Robo Alive Junior continues to bring magic and entertainment to bath time.
PACK INCLUDES:
1 x Baby Shark Music Water Park, 1 x Water Scoop, 1 x Instruction Manual