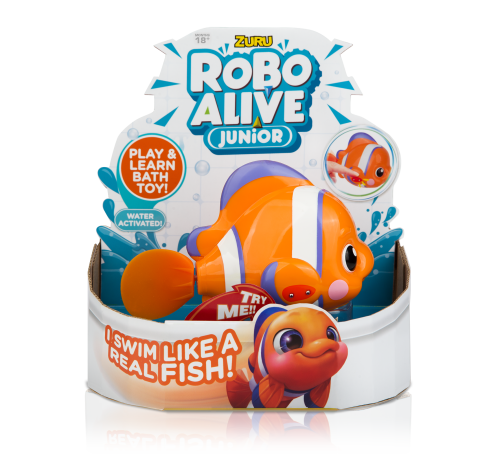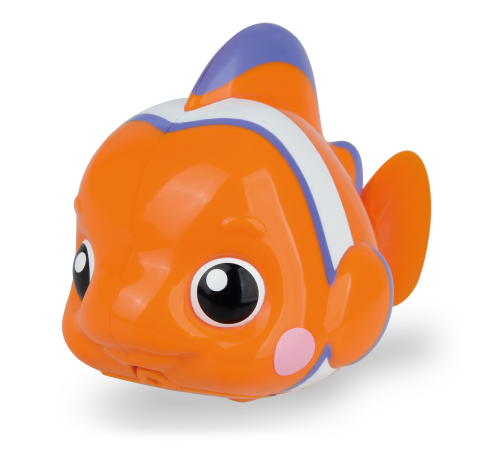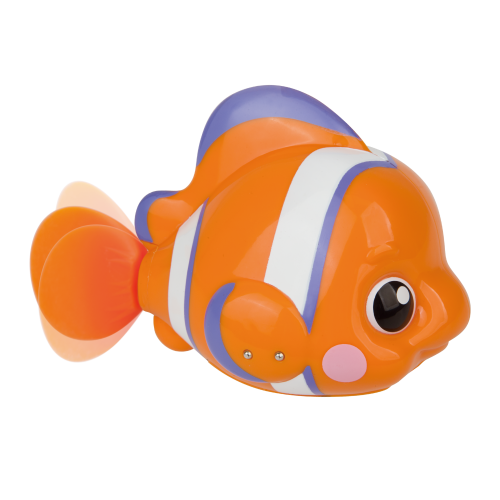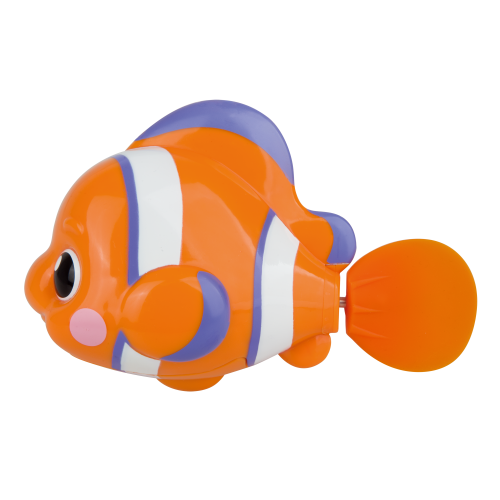 ROBO ALIVE JUNIOR LITTLE FISH BATH TOY
Splish-Splash! There's a fish in the bath! Bath-time really comes alive with ZURU's new Robo Alive Junior Fish, a play and learn bath toy! Place him in the tub and watch him swim.
KEY FEATURES:
• On/Off/TRY ME button, located on the tail
• Water activated technology, bringing bath-time and this adorable little fish to life!
• 4 minute sleep mode, re-activated by pressing the chest – no wasted batteries here.
• This adorable toy swims in all directions, allowing little ones to enjoy and learn during bath time
• 3x AAA batteries included
PACK INCLUDES:
1x Fish 1x Instruction Manual
Great Toy! Highly Recommend! My one year old daughter enjoys this bath toy so much!! I highly recommend this toy!!

Absolutely adorable on land or in water. Definately reco.mend

Great little tub toy

My two-year-old grandson absolutely loves this in and out of the swimming pool in the bathtub

It as realistic as the fish. Fun for small children

IT was a gift for a birthday girl and she loves it! She specially enjoys playing with it in the pool

nice

Sturdy little fish and great for the tub or pool area.

My granddaughter loves it

Its a fun little tor that walks & swims in water. Very nice for kids

It looked like it was in brand new packaging but for some reason the toy was dirty. Black smudges on the side and on the feet of the toy.

Mi ? está encantado

Mi ? está encantado

Cute bath toy! Toddler approved

My nephew is in love with it because it moves its so cute!!!!