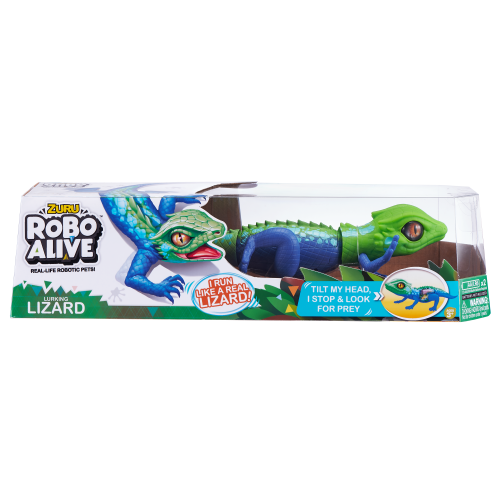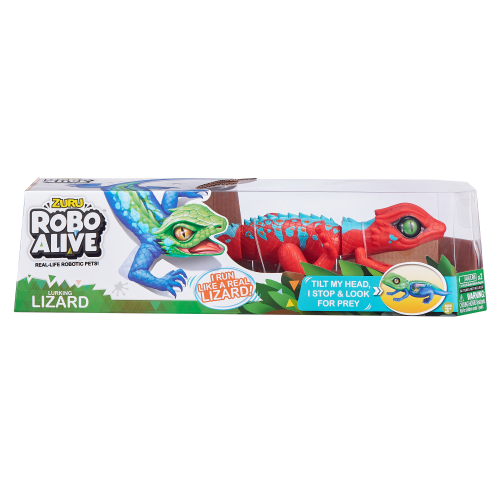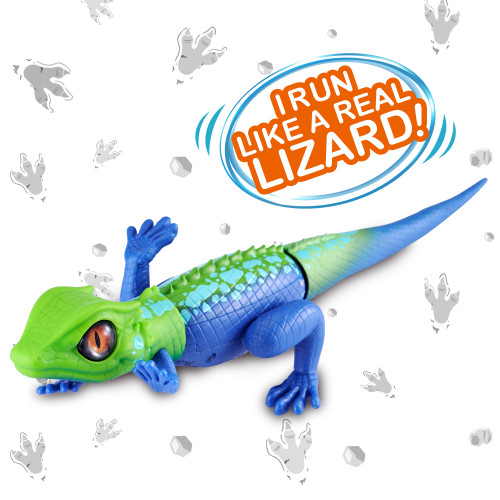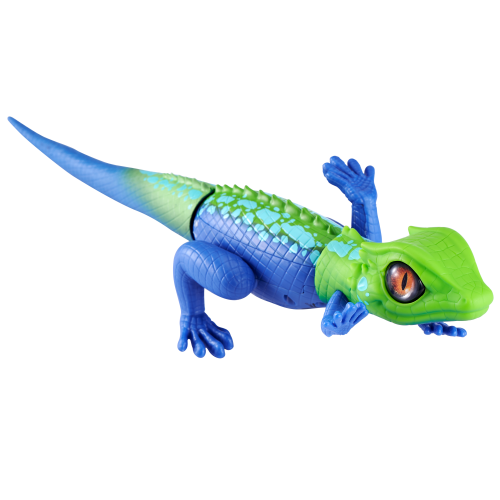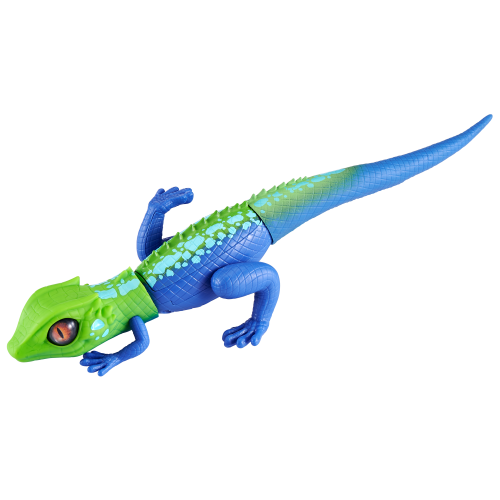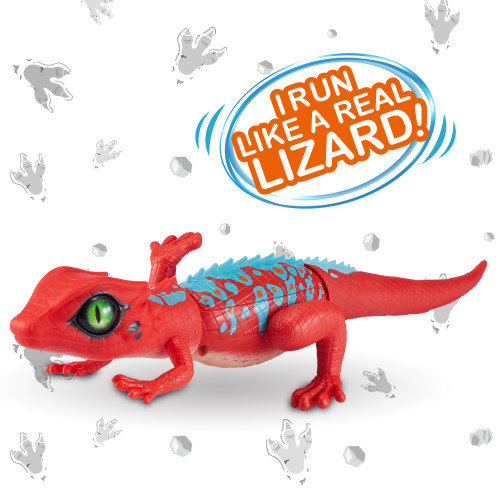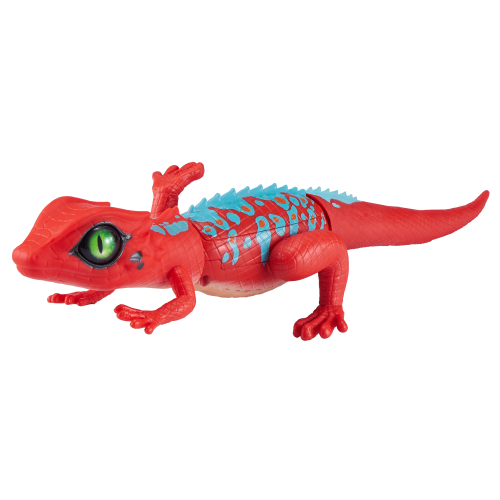 Robo Alive Lurking Lizard Series 2 Robotic Toy by ZURU
Are you game to tame the Robo Alive Lurking Lizard? Robotic technology allows it to outrun even the fastest of predators with real-life glaring eyes, a rubber tail and head! Batteries not included.
KEY FEATURES:
• REALISTIC LIZARD MOVEMENT: This Lizard moves and runs like a real Lizard! With real looking eyes, moving arms and legs and two unique colors.
• BUILT IN SENSORS: This Lizard comes with built in sensors, wilt the sensor in neck stops movement when obstructed. Touch the soft rubber head and tail for real life feel.
• ADVANCED TECHNOLOGY: Robo Alive's advanced technology beings this Lizard to life! Combining high quality technology with a realistic design, this Lizard is RoboAlive!
• PACKAGE INCLUDES: 1x Lurking Lizard 1x Instruction Manual
• ROBO ALIVE: Robo Alive features functioning robotic pets, that move and act like they're real! They're more than alive - they're Robo Alive.
PACK INCLUDES:
1x Lizard
1x Instruction Manual
Both kids enjoyed watching this guy slither around. The feel and "touch" was unique (material).

It was what my 3yr asked for and she loved it

I ordered this for my 5yr old grandson who loves reptiles. This toy is very realistic. He played with it for hours.

It was a great gift for my grandson for Christmas

The product and the service and also my son he like the toy.

It is fun to watch. Be careful if child has long hair. Yes it will get tangled in there.

Good gift for sons friend, he says he likes it. For under $20 it was a good deal.

Not remote controlled. Easy to put in batteries (need 2AA). Start stop by pushing up "lizard'' head.3 & 5 year olds loved them.

Bought for my nephews 5th birthday. He loved it and was so excited when he opened it. Easy for him to use and figure out.

Cute

Got this for a gift for my grandson. He loved it and it was very entertaining to watch. Even better than expected.

This robo lizard it pretty entertaining, it was hard to tame when my daughter first turned it on! Haha!

My daughter loves her lizard

Got this for my grandson....he loves it. But he said it was supposed to be blue and green and it was red and blue.

My daughter loves this toy! She named it Dexter and loves to chase after it.