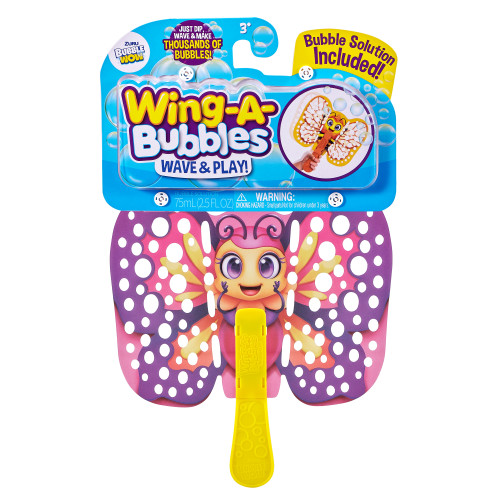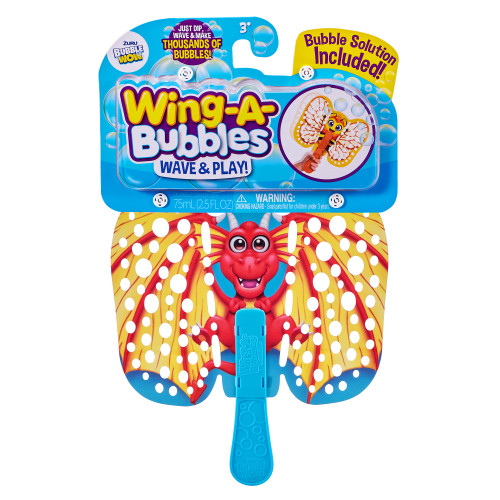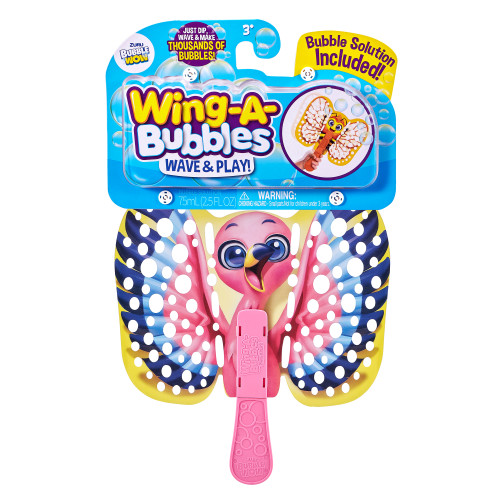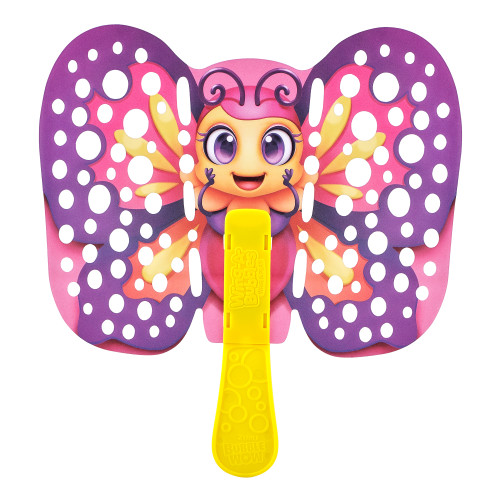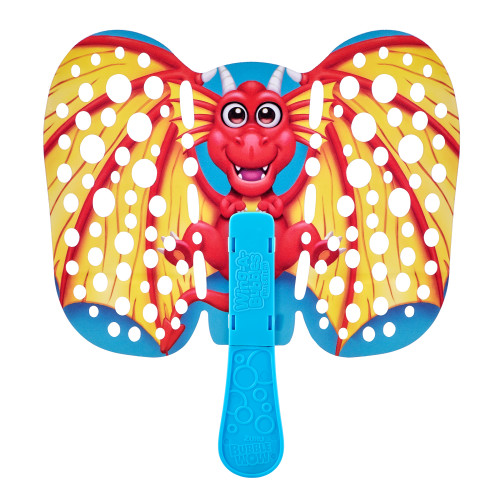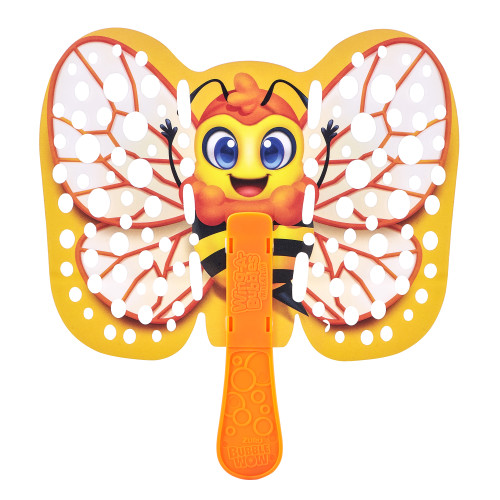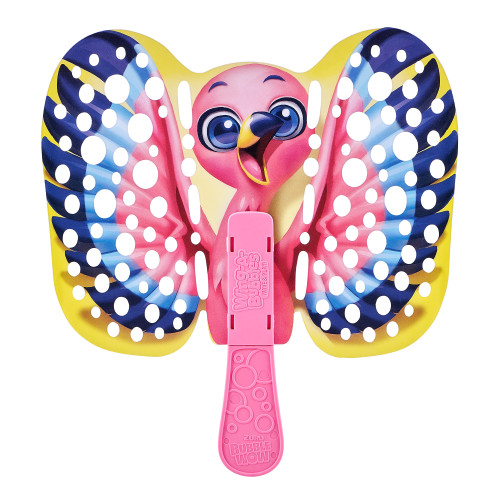 Bubble Wow Wing A Bubbles by ZURU
Wing a Bubbles creates billions of bubbles! Each Wing A Bubbles packet contains a re-sealable bag filled with bubble solution. Just dip the wing into the bubble solution, then wave and play! Available in assorted animal characters.
KEY FEATURES:
• WING A BUBBLES: Create thousands of bubbles in seconds with new bubble toy innovation!
• FAST AND EASY: this innovation is the fastest and easiest way to enjoy family outdoor bubble fun, with Wing A Bubbles
• HIGH QUALITY DESIGN: Wing A Bubbles offers incredible value at a very low everyday price, everyday fun doesn't have to hurt your back pocket
• PACKAGE INCLUDES: 1 x Winged bubble design & 1x 75ml pouches of bubble solution
• DIP, WAVE & PLAY: with the new Wing A Bubbles; using painted technology, bubbles have never been more fun. Just dip the toy's Wings into the bubble solution and wave to create thousands of bubbles!
PACK INCLUDES:
1 x Bubble maker & 1x 75ml of bubble solution